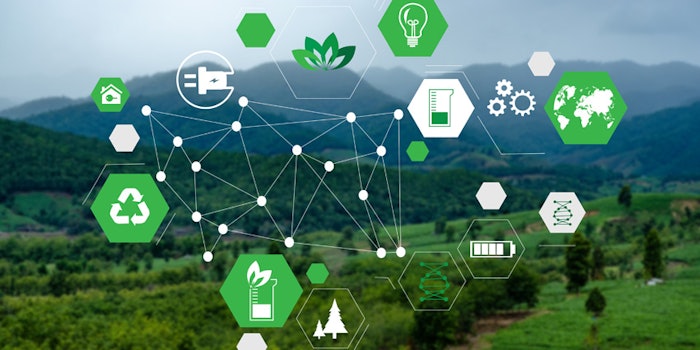 L'Oréal has launched "L'Oréal for the Future," which marks a new stage in the company's approach to sustainable development.
Related: L'Oréal Invests in Gjosa
The company has announced its goals for 2030, including:
achieving carbon neutrality

having 100% of its plastics to be derived from either recycled or bio-based sources

reducing 50%, per finished product, of greenhouse gases
These goals were also complemented by investments, including €100 million to restore natural habitats and €50 million in endowments to support the world's most vulnerable women.
L'Oréal's commitment manifested in products such as Garnier's range of Ultimate Blends shampoo bars this year, which feature 94% plant-based ingredients as well as the release of L'Oréal's first ever cosmetic tube made from certified cardboard.
The company signed on to the United States Plastics Pact with a vision of all plastic packaging in the United States becoming reusable, recyclable or compostable by 2025.
It also launched an environmental and social impact labelling initiative that began with Garnier and empowers consumers to make smart, informed and sustainable choices.