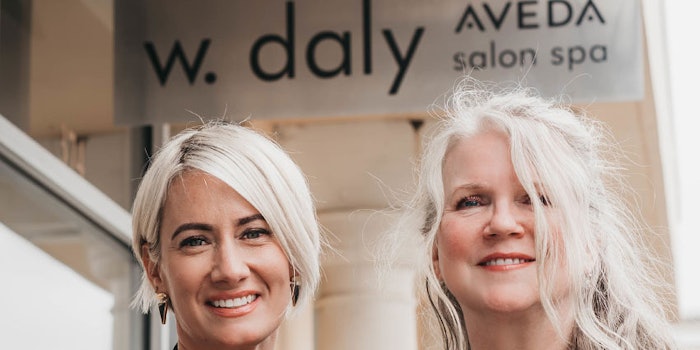 Bob Steele Salon, Inc. has been renamed So Chic Salon Brands, Inc., serving as the umbrella company to all five Bob Steele Salon locations in Atlanta and the North Metro Atlanta area. 
Previously: Carlyle Group Acquires Majority Stake in Beautycounter
Simultaneously, So Chic Salon Brands has acquired W. Daly's two locations in the South Metro Atlanta area of Newnan and Peachtree City. Both locations are an Aveda lifestyle concept.
Amanda Hair, owner of SCSB, and Wendy Daly, transitioning owner of W. Daly, have reportedly been in discussions since 2017 about the possible acquisition.
This marks the fourth acquisition for Hair and the first multi-location acquisition for So Chic Salon Brands, Inc.
So Chic Salon Brands has named Jennifer Barber as general manager for all of the Atlanta area Bob Steel Salon locations. Barber has served in various management roles for 10 years with the company. 
Sage Daly, daughter of the legacy namesake for the W. Daly Salon Brand, will now serve as the general manager for the two W. Daly locations.
Hair said, "The W. Daly brand is a strong market leader. I fell in love with the brand, much as I did with the Bob Steele Salon brand two decades ago. We'll keep the operations of the brand, while working with our core values to improve as we have with the Bob Steele Salon brand under my leadership for the last 20 years."