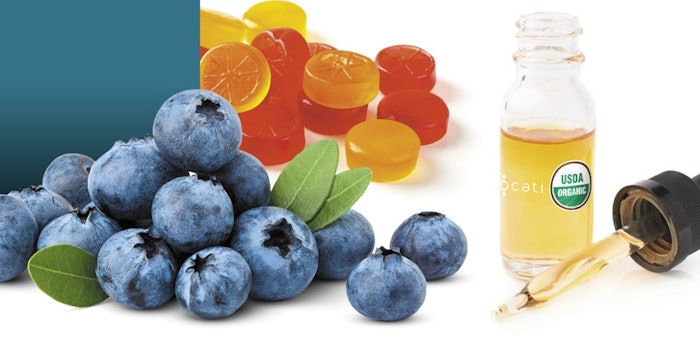 Yooma Wellness Inc.
Socati, a wholly owned subsidiary of Yooma Wellness Inc., has announced the launch a new CBD formulation and product development division, Socati Formulations.
Related: Grove Collaborative Expands to Target
Socati Formulations will provide a full concept-to-market service for brands featuring customized cannabinoids while also incorporating ingredients such as ashwagandha, Rhodiola rosea, L-theanine, curcumin, elderberry extracts and melatonin.
It will also allow brands to select standard or USDA-certified organic materials, as well as custom ratios of CBD, CBG and CBN for ready-to-mix powders, ready-to-drink shots, vegan gummies and tinctures.
Mark Elfenbein, chief revenue officer of Socati, said, "We're seeing new and exciting trends in the CBD space which we're fortunate to be able to react to quickly and with world-class expertise. With a sharp focus on well-being seen around the world, an increasing number of people are looking for new and innovative products with ingredients they know and trust."
Lorne Abony, chairman of Yooma, added, "Yooma is extremely excited about the launch of Socati Formulations. The Socati team is already working with several leading consumer brands to create new and unique products which will be available to customers in the coming weeks and months."