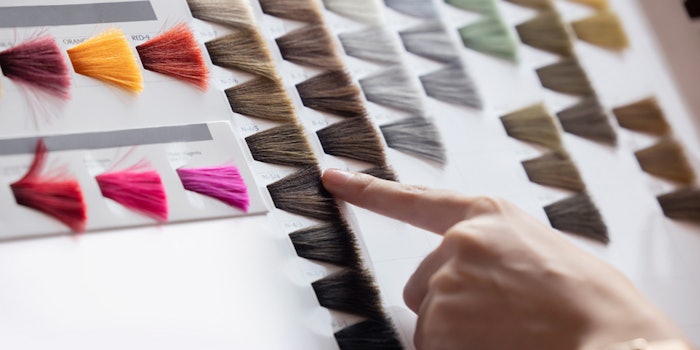 Shutterstock
Eluceda, a detection technology business, has partnered with Wella to provide a quantitative, objective method of testing Wella hair dye.
Related: Sally Beauty Strengthens its Hair Color Portfolio
Eluceda's analytical test analyzes the color development across the entire visible range and identifies specific signatures for each dye color. A central database is cross-referenced to analyze each batch and calculate what the final color result is going to be, all within six minutes.
This test replaces the "dye out" test that assesses a color change on a sample of hair or fabric. 
Ian Eastwood, chief technology officer at Eluceda, said, "Our approach and technologies have provided the perfect solution for validating performance and results for the complete range of Wella hair dyes, progressing from subjective, analogue testing to an objective, digital environment."
Lynsey Godfrey, Ph.D., R&D director at Wella, added, "Testing is now assured across our global network and we can now be confident that we deliver the perfect hair colour results for each batch of dyes we produce. We are delighted with the relationship and solution developed with Eluceda."