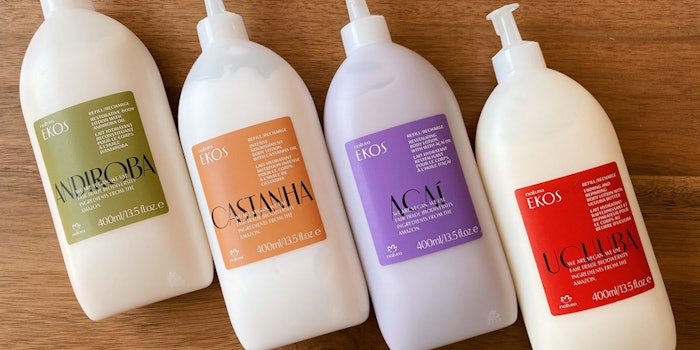 Eco funding is on the rise, partially a nod to eco-conscious investors. For instance, Natura &Co Holding has successfully concluded the offering of the 4.125% sustainability-linked notes due 2028 (the ESG Notes) in an aggregate principal amount of $1.0 billion, issued by its wholly-owned subsidiary Natura Cosméticos S.A. The news comes as Symrise AG announced it has signed the Revolving Credit Facility with a dedicated sustaina­bility component.
Related: Natura &Co Q4 Shows 241% Sales Growth
The Natura ESG notes included two sustainability performance targets (SPTs), to be met by year-end 2026: 
reducing scopes one, two and three of relative greenhouse gas emissions intensity by 13%

reaching 25% of post-consumer recycled plastic in plastic product packaging
The funds raised through the issuance of the ESG Notes will be used to refinance certain Natura Cosméticos debts in the short- and long-term. This includes the redemption of the entirety of the 5.375% senior notes due in 2023 issued by Natura Cosméticos in 2018.
The ESG notes were guaranteed by Natura &Co and will mature on May 3, 2028.
Roberto Marques, executive chairman of the board of directors and group CEO, stated: "The successful raising of $1 billion in bonds linked to sustainability targets is a milestone for Natura &Co and for Natura, and is the largest-ever single SLB issuance by a Brazilian issuer. The strong demand for the securities is a recognition by the market of the Group's solid capacity to deliver social, environmental and financial results. Natura already has a long and consistent history of commitment to sustainability and is now taking a further step connecting and aligning financial and environmental targets."