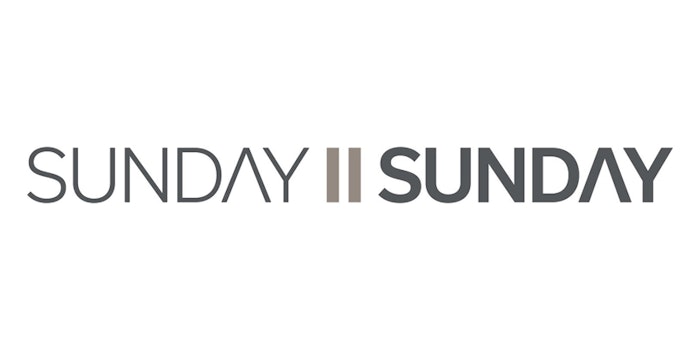 Sunday II Sunday, an athleisure hair care brand, has announced that, beginning May 25, 2021, its products will be available at Sephora.com.
Sunday II Sunday, founded in May 2020, has raised more than $6 million in funding with backing from Johnson & Johnson in September 2020.
The brand has seen an average monthly growth rate of 23% with conversion rates nearly double the industry average, according to the company. 
In June 2020, Sephora signed on to the 15 Percent Pledge, which commits the retailer to dedicating at least 15% of their product offering to Black-owned brands.
Jennifer Lucchese, VP hair care merchandising at Sephora, said, "Sephora is thrilled to partner with Sunday II Sunday and continue our commitment to bringing innovative products that cater to all hair types, textures and concerns to our clients. With its powerful formulas that refresh and revive textured hair between washes, this results-driven line empowers women to lead an active lifestyle without compromising their hair and scalp health. We are so excited to introduce Sunday II Sunday to our Sephora community and know it will be a wonderful addition to our assortment."
Keenan Beasley, CEO and founder of Sunday II Sunday, said, "For us, this partnership is so exciting because it means that we will be able to reach even more women with solutions to empower them to lead their fullest and most active lives without worrying about how it will affect their hair. We're excited to work with a brand like Sephora that recognizes the need behind these products and blurring the lines between health and beauty."