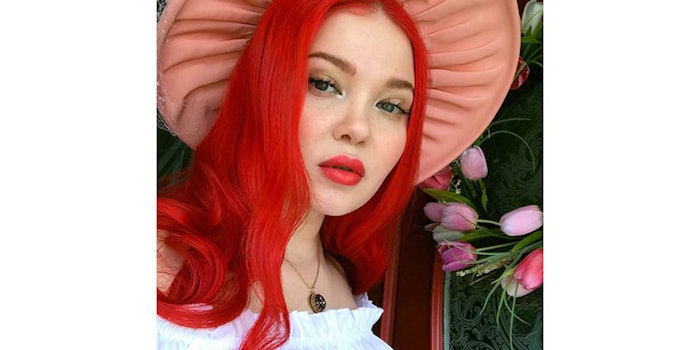 In response to the news of the company's acquisition by Tengram Capital Partners, Lime Crime founder Doe Deere took to Instagram to explain her role moving forward.
Deeper dive: Inside the Indie Acquisitions
Said Deere: "Rest assured, that both Mark and I will maintain an active role at Lime Crime as members of its board of directors! As founders, we are the guardians of this brand and it's our job to ensure that the original animal-friendly values and culture of female empowerment and radical inclusion remain intact. We'll provide key insight and guidance to the team to ensure we remain mindfully committed to our brand's mission, and you–our loyal fans. I will also still happily contribute to product development and even pitch in on Social Media sometimes. We may no longer be in charge of the day-to-day, but our hearts and minds are still passionately invested in Lime Crime.
Tengram is strengthening Lime Crime's commitment to providing cruelty-free, Vegan-friendly products and will not compromise quality, value, nor our whimsical trademark. Mark and I were very careful in vetting potential partners. We chose Tengram because they understand that these commitments are essential to Lime Crime's identity, and therefore to its long-term success. We also personally interviewed and approved Stacy Panagakis, our new CEO – whom we adore! Mark and I are so proud of what we've built… a truly unique brand, a liberating company culture, an amazing team, and a global fanbase – which includes you! I am looking forward to working closely with the brilliant professionals at Tengram, and providing you with more of what you love!
Finally, as a perpetual thinker & tinkerer, I'm already working on a new project — POPPY ANGELOFF is a collection of fine jewelry for those who want something different. There's a big emphasis on color and symbolism in my designs, as I believe that jewelry reveals something about us, often acting as a 'secret handshake' to like- minded individuals. Our Invisible Online Boutique will only be accessible to those with a KEY in the beginning.
Follow @poppyangeloff on Instagram for further clues on how you can gain access!
...All of this while we prepare for the September arrival of our baby girl!"
Deere founded Lime Crime in 2008 with now husband Mark Dumbelton.
With the sale, Lime Crime customers can anticipate expanded distribution, smoother product releases, fewer and shorter out-of-stocks, and more efficient shipping and order resolution from limecrime.com. Tengram's portfolio includes DevaCurl, Laura Geller and Algenist.