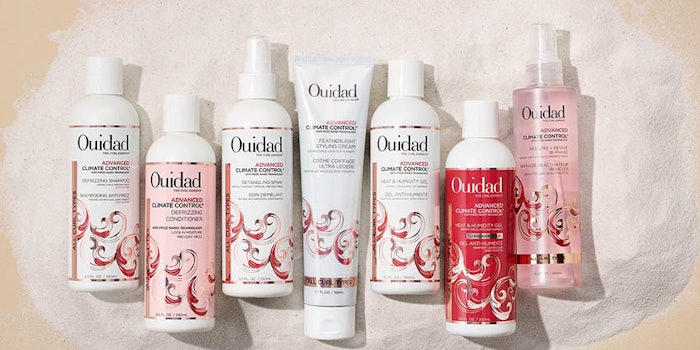 @Ouidad/ via Facebook.com
JD Beauty Group has announced its acquisition of hair care and styling brand Ouidad.
JD Beauty is a portfolio company of New York-based private equity fund Topspin Partners; the acquisition was completed in partnership with Topspin, Deerpath Capital Management and Star Mountain Capital, who provided the transaction's financing.
Other brands in the JD Beauty portfolio include WetBrush and Bio Ionic.
"The renowned Ouidad brand has enjoyed great momentum across all of its channels, and this acquisition under JD Beauty will further accelerate the company's development. We are thrilled to be working with the team at JD Beauty, who have an excellent track record for growing and supporting well-known names in the industry," said Ouidad CEO Pierre Lampert.
Added Jeffrey Davidson, CEO of JD Beauty: "We are always striving to cement our position as an innovation leader in the professional beauty industry, and this new chapter with Ouidad speaks to that commitment. We are excited to continue to deliver exceptional results and growth for our customers. Ouidad is an exciting brand, with a passionate following similar to our current lines WetBrush and Bio Ionic. We will be honored to further its legacy here at JD Beauty."