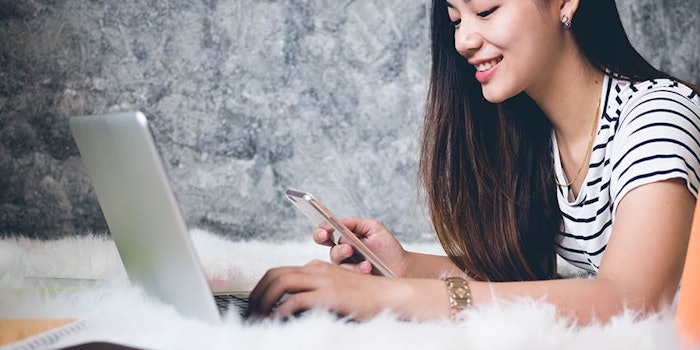 European online beauty retailer Feelunique has announced a partnership with Chinese premium e-commerce platform Secoo.
The collaboration will see the launch of a dedicated Feelunique-branded cosmetics store on Secoo's website, bringing premium and niche international brands to Secoo's more than 20 million customers.
The store is slated to launch in Q4 2018, building out Secoo's cosmetics category and providing an additional channel for Feelunique. China already accounts for 20% of Feelunique's sales; along with a dedicated Chinese website, the company has an existing Chinese e-commerce partnership with Azoya.
Related: Feelunique's Cross-Border Beauty Strategy
Orders placed through the Feelunique store on Secoo will be fulfilled by Feelunique's Hong Kong distribution hub, which is due to be operational by October 2018. The hub will be run in partnership with SEKO Logistics, and will give Chinese customers a wider array of products to choose from along with lower shipping.
Additionally, the two companies will create editorial in-line with Feelunique's existing content- and community-led strategy. Feelunique will manage all pricing, promotions, merchandising and inventory.
"Feelunique's expertise in cross-border beauty and Secoo's considerable customer base in China is a powerful combination," said Feelunique CEO Joel Palix. "I am hugely excited by the offering we will jointly bring to Chinese consumers demanding high-quality international beauty brands from a trusted retailer. With Secoo's base of 20million members spending an average of $500 per order, this is an exceptional opportunity to accelerate Feelunique's penetration of this large and growing beauty market alongside a distinguished luxury e-commerce platform."
Added Richard Li, founder and CEO of Secoo: "The partnership with Feelunique fulfils Secoo's business strategy of further understanding strong luxury market demand in China. With Feelunique's wide product selection and strict quality guarantee, we are confident that we are well positioned to capture emerging online opportunities in China and augment value for our customers."