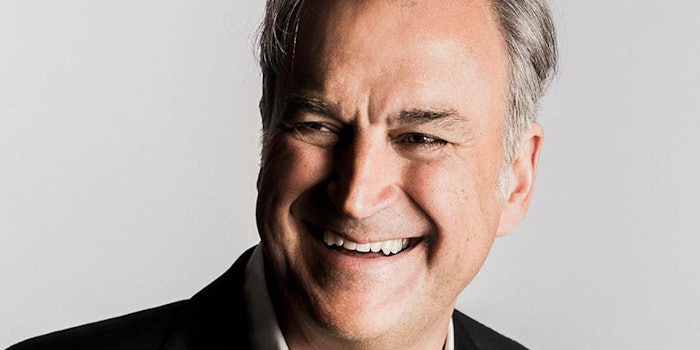 If you believe Shiseido's new (and first) chief growth officer, "There has never been a more exciting time in the beauty industry." Indeed. Earlier this year, Shiseido declared its intentions to make innovation a key pillar of its activities through 2020, noting:
"By merging our own knowledge and experience with the capabilities of acquired brands and technologies together with the high expertise of talented people we will not only produce innovation in cosmetics but also build innovative business models and explore new frontiers such as artificial skin, hair and skin regeneration, and advanced beauty care. Furthermore we will increase the number of R&D personnel to 1,500 and aim for R&D investment-to-sales ratio of 3% by 2020."
Now, the company has moved into the latest phase of its plan.
Shiseido has appointed Mark Rey, Shiseido Americas president and CEO, as its first chief growth officer. Beginning January 1, 2019, Rey will work with the Tokyo-based executive team to oversee global M&A for the company.
Rey will also lead the newly created Technology Acceleration Hub based in Cambridge, Massachusetts, which is "dedicated to creating new disruptive models for consumer engagement and intimacy," according to Shiseido.
"A strong M&A strategy with continued development of new technologies is what keeps growth sustainable."
The hub will support technological innovation across the brand portfolio and will be lead by its newly appointed president, Jim Mainard, who previously served as head of the digital strategy and new business development at DreamWorks Animation. Mainard reports to Rey and begins his role on November 12.
More generally, the executive "will continue to identify opportunities for growth, both organically and through strategic acquisitions."
Finally, Rey will continue his role as global brandholder for Nars, Laura Mercier and bareMinerals, and will head up the Centers of Excellence for Makeup and Digital.
Ron Gee, chief financial officer of Shiseido Americas, has been named global M&A leader for Shiseido, reporting to Rey. He will oversee a newly established global M&A team to support Shiseido's acquisition strategy across all geographies and categories, including emerging technologies.
"This enhanced structure, with M&A and technology as our key enablers, will help us to more proactively seek new business partnerships, while keeping technological innovation at the core of everything we do."
"Shiseido is in the second phase of our Vision 2020 strategy, and we remain firmly committed to global growth in our portfolio through digital acceleration, new business development and new value creation through innovation, acquisitions and partnerships," said Masahiko Uotani, president and CEO of Shiseido. "During his tenure, Marc has led, with great success, acquisitions in both technology and traditional beauty which are helping to pave the way for Shiseido's future growth toward 2020 and beyond. With Marc as chief growth officer, we are ensuring that sustained growth remains at the forefront of our company's strategy. With the support of a global M&A group headed by Ron, we are squarely focused on putting external growth at the core of our business strategy in the near and long term. I am confident that with this dedicated team in place, Shiseido will successfully enter the next chapter of our transformation. I'm also pleased to have Jim Mainard lead our Technology Acceleration Hub. Jim's valuable expertise and experience will help us define how we build technology as a competitive advantage. I look forward to seeing the great impact this team has moving forward."
Rey commented, "There has never been a more exciting time in the beauty industry. A strong M&A strategy with continued development of new technologies is what keeps growth sustainable. Indeed, engagement and intimacy with the consumer will bring long-term value to the Group. This enhanced structure, with M&A and technology as our key enablers, will help us to more proactively seek new business partnerships, while keeping technological innovation at the core of everything we do. I am honored to spearhead these important growth strategies and continue building on the momentum Uotani-san has created over the past few years, harnessing the potential of emerging technologies, business models and brands. The very definition of beauty is being reinvented, and we are thrilled to be at the forefront of these transformations, helping to define the future of beauty."