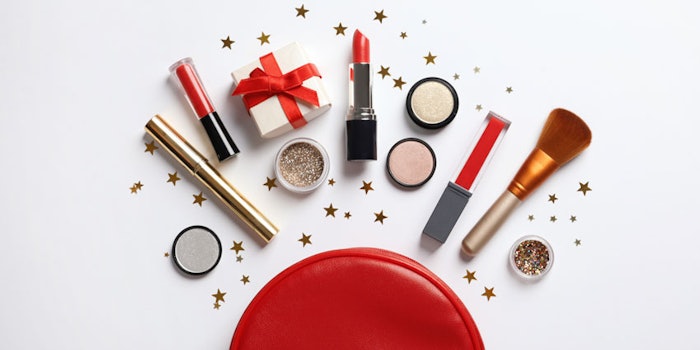 Much like the 2017 holiday season, Holiday 2018 is expected to deliver solid growth for the U.S. prestige beauty industry.
According to Larissa Jensen, executive director, industry analyst, Beauty at The NPD Group, recently shared her predictions for what the season has in store for beauty. 

Jensen stated, "If the momentum we have witnessed throughout this year continues into the last quarter, Holiday 2018 stands to be even bigger and better than last year. As brands and retailers continue to expand their beauty holiday offerings to encompass each category in a bigger way, all of beauty stands to reap the benefits."
Skin Care
Jensen predicts the skin care category will have a "great year" and experience the same strong growth it has experienced throughout 2018. Standout products in the category will be skin care sets, face masks and mini products due to a promotional fourth quarter, low price points and fun packaging. 
Makeup
Mini and travel-sized makeup products have seen double-digit growth throughout 2018, Jensen explained. Mini products' popularity is expected to continue into the 2018 holiday season because of their highly-giftable qualities, i.e., low price points and holiday-themed packaging. Additionally, Jensen predicts "party favorites"—false lashes and lip glosses—will have a great fourth quarter. 
Fragrance
When it comes to fragrance, Jensen forecasts home scents to have a successful holiday. More than 80% of consumers use home scent, NPD's Scentiments found, making them easy gifts during the season. 

Jensen also anticipates that new brands and fragrances will help fragrance "end the year very positively."