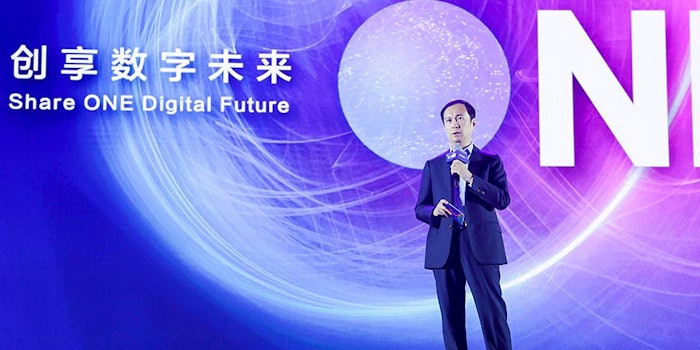 Alibaba Group Holding Limited (Alibaba) has announced the launch of A100, a strategic partnership program which offers companies a "holistic one-stop solution to accelerate their digital transformation."
The announcement was named during the Alibaba ONE Business Conferenced, held in Hangzhou, China.
Members of A100 will develop working relationships with Alibaba businesses across multiple functions and platforms, with the goal of co-creating efficient, effective and sustainable values. The name A100 symbolizes Alibaba's goal of providing digitized solutions to a large number of companies.
The program is built on the Alibaba Operating System, which has strong cloud-computing capabilities, enabling it to process a massive flow of data and offer insights and analytics to grow business and better meet consumer needs. Alibaba is offering the Alibaba Operating System to companies of all sizes through the A100 program, allowing them to choose from a menu of services to enhance their business operations.
Related: Walgreens Boots Alliance Teams Up with Alibaba for Tmall Flagship
Alibaba will establish a cross-platform integrated account-serving team to supervise the implementation of the program, beginning with partners already in the company's ecosystem. It will gradually expand to other brands looking to optimize their digital operations.
The conference also showcased New Retail, a model pioneered by the company which integrates online and offline retail by digitizing store-based operations. Over the last two years, more than 1,200 brands have digitized and upgraded more than 200,000 offline stores into "smart stores."
"With over 600 million monthly active users and nearly 30 business units specializing in enterprise services from digital retail to mobile payment to digital marketing to IT infrastructure and more, Alibaba is the leading partner for businesses within China and around the world to capitalize on the growing consumption by China's middle class. The A100 initiative, powered by the Alibaba Operating System, will be a one-stop shop for businesses to access a comprehensive range of enterprise services in the digital era," said Daniel Zhang, CEO of Alibaba Group.
He added: "Many partners have gained enhanced operational efficiency and business growth through a deep partnership with Alibaba. Synergies generated by our ecosystem are creating new avenues for sales and distribution, and catalyzing product innovation to capture opportunities in lifestyle upgrades across China. We look forward to adding many more global and Chinese domestic companies to the A100 strategic partnership program in the near future."