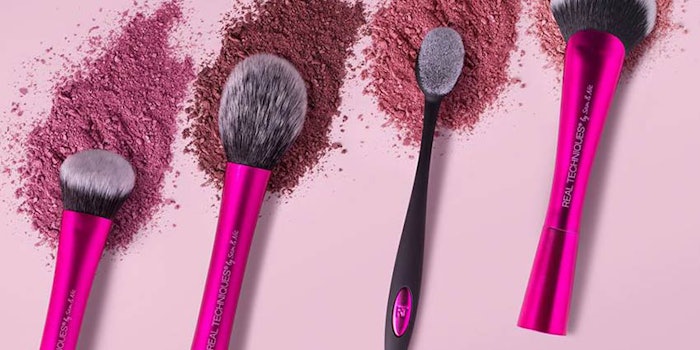 Yellow Wood Partners, a private equity firm focused on investing in consumer brands and companies, has announced changes to its senior leadership team effective March 1, 2019.
Patrick O'Brien, chief executive officer (CEO) of branded cosmetic and bath accessories provider Paris Presents, Inc., will become vice chairman. In his new position, he will play a key role on the board, focusing on growth initiatives. O'Brien spent six years heading Paris Presents, during which time he helped triple sales, expand the brand and establish Real Techniques as a market leader in cosmetic accessories.
Bill George, current CEO of Freeman Beauty, will become CEO of Paris Presents, where he will be responsible for the combined operation of Paris Presents and the recently integrated Freeman Beauty business. He brings more than 25 years of beauty experience to the role, including more than two decades at Markwins Beauty.
Yellow Wood acquired Paris Presents in 2018, merging it with Freeman Beauty, which specializes in skin, hair, and foot care, as well as specialty bath and body categories.
Dana Schmaltz, founding partner of Yellow Wood Partners and chairman of Paris Presents, commented: "We are fortunate to have been able to work closely with Patrick to consummate our investment in Paris Presents and the integration of Paris Presents and Freeman Beauty. Patrick is a leader in our industry and we appreciate the work he has done over the past six years to build Paris Presents into an industry leader where his insights and contacts will help us grow the company with additional brand acquisitions. Likewise, Bill George has a proven track record of creating value and we are excited to see him assume the role of CEO to help propel Paris Presents to new levels. Having worked closely with Bill, we are confident he has the leadership style and industry knowledge to help as we build Paris Presents through organic growth and additional brands acquisitions to strengthen the platform."