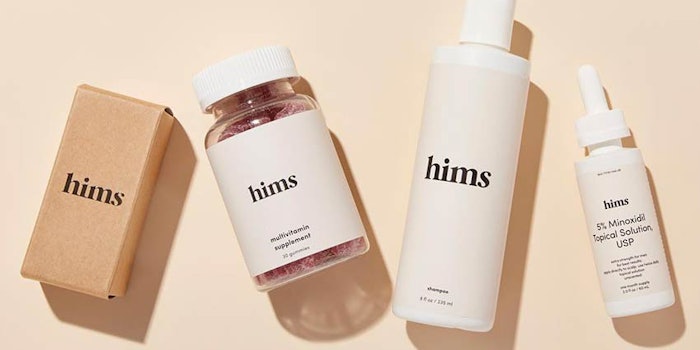 Hims—millennial-geared purveyor of hair loss products and erectile dysfunction medication—will soon be valued at $1 billion in an upcoming round of funding, reports Recode.
The company is finalizing a $100 million round; it has already received $100 million in previous cash. Hims has been seeking cash since closing its last round in summer 2018; some investors, however, are "balking" at the $1 billion valuation.
A source tells the publication that the lead investor is "a late-stage investing firm that has not previously backed the company." Hims is "battling" for support against Roman, another direct-to-consumer men's health brand. In November 2018, it entered the women's health space with a line of products called Hers.
Related: Why Venture Capitalists Can't Get Enough of Beauty Brands