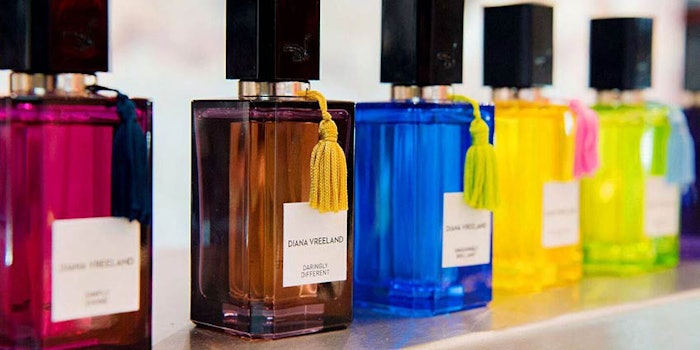 TPR Holdings has acquired Diana Vreeland Perfumes.
Though the price of the deal has not been disclosed, the company has confirmed that the acquisition was made through an asset purchase at the end of December 2018.
Since then, TPR has secured distribution of the brand in an additional 18 international markets.
"We do currently have a body cream and are developing two or three new non-fragrance skus for late 2019 early 2020," said Brian Robinson, president, TPR Holdings. "Additionally, we have a very interesting specially scented fragrance line for specific distribution in Russia that will also launch in 2020."
The brand, which TPR is positioning in the "super-premium niche" market, did approximately $10 million in retail in 2018; TPR aims to grow that "substantially" over the next 3-5 years.
Said Robinson: "Fragrance consumers seem to have no limit to what they will spend as long as the fragrances are unique and of the highest quality."