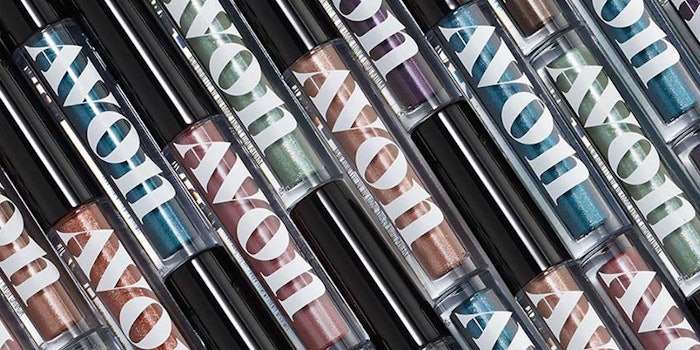 It was another tough quarter for Avon Products, Inc. (Avon).
The company reported Q1 2019 revenue of $1,181.4 million—a decrease of 14% over 2018. Segment revenue decreased 14% in reported currency, with the strongest declines in Europe and the Middle East & Africa. Active and ending representatives each declined 9%, driven by Brazil and Russia.  
In his statement CEO Jan Zijderveld highlighted the positive, commenting: "In the first quarter, our journey to Open Up Avon progressed, offering 'More Value, More Access' and 'Improved Productivity' for our millions of representatives and customers.
Our relentless focus on revenue growth management, including less discounting and more targeted and effective incentives and promotion management led to a 6% improvement in average orders and drove overall price/mix up 8% across our portfolio. Asia Pacific showed strong growth, as evidenced by expanded customer access and strong e-commerce sales. Our ongoing focus on training contributed to continued improvement in representative productivity. We are further reducing our costs, driving efficiencies and simplifying our business."
Update: The company made two additional announcements:
It has granted CFO Gustavo Arnal inducement equity awards in connection with the commencement of his employment with the company. Avon has granted Arnal long-term incentive program awards with target amounts consisting of 242,340 premium-priced stock options; 221,936 performance-based restricted stock units (PRSUs); and 96,936 service-based restricted stock units (RSUs). Each will be vested over three years. Upon qualifying terminations of his employment, a prorated portion of the RSUs and PRSUs, and any vested options, will remain exercisable for 90 days.
Goran Petrovic has been appointed group vice president and general manager, Russia and Eastern Europe. He has held several leadership, sales and marketing roles within the Avon organization, most recently as president of Avon Canada (New Avon LLC), where he overhauled its representative and customer experience.
In his new role, Petrovic will be tasked with leading Avon in Russia, Ukraine, Georgia, Kazakhstan and Kyrgyzstan. "We have a tremendous opportunity to open up Avon's growth in Russia and Eastern Europe," said Petrovic. "I'm very excited about the opportunity to transform the business model and support the next generation of Avon Beauty Entrepreneurs to build successful businesses. This is an iconic brand with truly stand-out product innovation which creates huge potential to grow our Representatives' sales.  When she succeeds, we succeed."