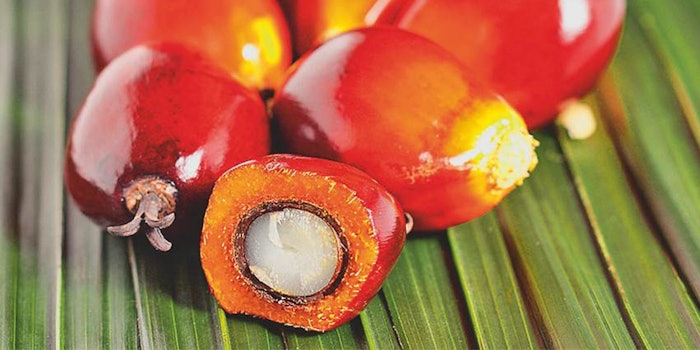 BASF, The Estée Lauder Companies and the Roundtable on Sustainable Palm Oil (RSPO) have teamed up with civil society organization Solidaridad to support independent Indonesian smallholder farmers.
The project promotes palm oil and palm derivatives production in the district of Waykanan, Lampung, Indonesia, offering education and technical support for implementing—and maintaining—sustainable practices. It aims to get a minimum of one-third of the supported farmers certified according to the RSPO Smallholder Standard at the end of three years.
The partners are collaborating with the Indonesian government to foster a sustainable palm oil supply chain in Lampung—one that is free from deforestation and competitive in the global market, while increasing the social and economic benefits for farmers.
Related: BASF Expands Production Network for Certified Palm Products
"We are thrilled to partner with BASF and Solidaridad on this important initiative to support Indonesian smallholder farmers," said Greg Polcer, executive vice president, global supply chain, at The Estée Lauder Companies. "So many livelihoods in this community are inextricably tied to the production and we support ensuring that it is produced sustainably –both for the long-term benefit to the environment and for the long-term benefit to the community itself."
"Approximately 40% of the world palm production comes from smallholder farmers who rely on it for their livelihoods," added Daniele Piergentili, vice president, home and personal care at BASF North America, "The partnership with Estée Lauder, Solidaridad and RSPO enables us to support these farmers and at the same time increase the availability of sustainably produced palm oil."