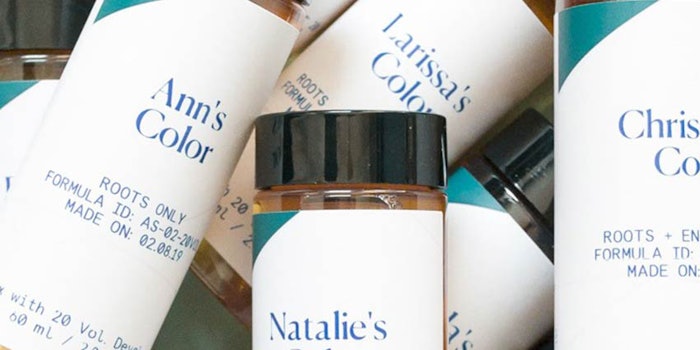 Henkel has signed an agreement to acquire a 51% stake in customized hair care company eSalon.com LLC (eSalon).
The Los Angeles-based eSalon specializes in personalized formulas mixed on an individual basis for home application, available as a one-time purchase or via subscription. The brand, which launched in 2010, generated sales or around $30 million in 2018 and has around 120 employees.
Financial details of the transaction have not been disclosed.
"We continue to drive the execution of our strategy by strengthening our portfolio and our digital capabilities through targeted investments. With this joint venture, we aim to grow our core business and at the same time expand in an innovative digital business model," said Jens-Martin Schwärzler, executive vice president and responsible for Henkel's Beauty Care business.
He continued: "The strong eSalon business which addresses the growing trend of personalization in beauty care will be a perfect fit. We expect to gain valuable consumer insights that will also help us to create meaningful innovations for our classical retail consumers. The founders and existing management team will stay on board and join forces with Henkel to further accelerate the future growth of the business."
eSalon CEO Francisco Gimenez added: "Through our partnership with Henkel, we look forward to accelerating our marketing efforts and enhancing our product offering for our current and future clients."