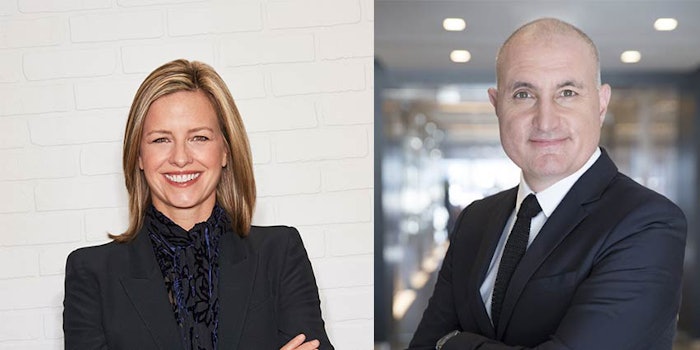 L'Oréal USA has promoted two members of its luxe division team: Megan Grant and Xavier Vey.
Grant has been named president, luxe division. After joining the company in 2002 as a marketing manager for L'Oréal Paris, she moved to Kiehl's Since 1851 in 2009; over the years, she held positions for that brand including VP of U.S. marketing, deputy general management and U.S. brand president. She has also served as U.S. general manger for The Body Shop.
Related: L'Oréal Appoints New Executive Committee Members
Grant succeeds Vey, who was promoted to the role of general manger, Western Europe zone for the luxe division. Vey has been with the company since 1998, joining L'Oréal USA in 2013 as president of Lancôme's U.S. business; in this role, he led the brand to sales over $1 billion. During his tenure as president of the luxe division, which began in 2016, he innovated the segment's ecommerce and omni-channel strategy to accelerate growth.
Ginny Wright—who most recently served as global deputy general manager of Ralph Lauren Fragrances—will succeed Grant as U.S. Brand President of Kiehl's Since 1851.