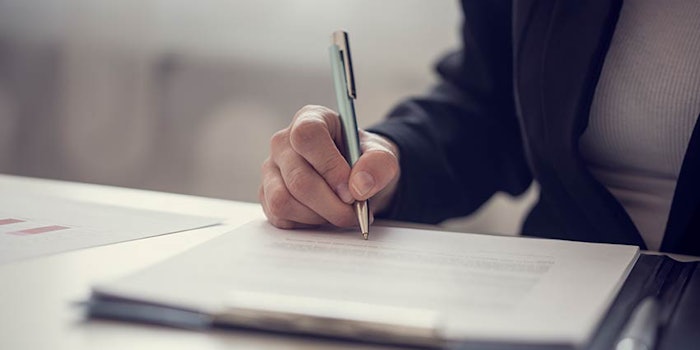 Helen Davis has joined The Estée Lauder Companies Inc. (ELC) as senior vice president, global supply chain—manufacturing.
In the newly created role Davis will be tasked with driving the company's manufacturing strategy and enhancing operational excellence across its manufacturing network. Over the next year she will collaborate with supply leadership to organize and optimize ELC's manufacturing footprint, while accelerating its ability to transform and meet demand in fast-growing subcategories.
Additionally, she will "champion" employee relations and engagement, environmental health and safety, and quality assurance within the manufacturing network. She will partner with regional supply chain leaders and plant leader to enhance overall performance and drive LEAN processes and sustainability.
Davis brings more than 20 years of leadership experience to the role, most recently as senior vice president, supply, North America at Reckitt Benckiser. There, she was responsible for the daily end-to-end supply operations for three mega plants; demand and supply planning; customer service; and logistics across North America. She has also held various leadership roles at The Coca-Cola Company.
"Helen Davis' wealth of manufacturing and end-to-end supply expertise, experience integrating customer and business planning with key accounts to establish forecasts with the trade and demonstrated ability to oversee large supply chain organizations during times of transformation make her uniquely suited for this role," said Greg Polcer, executive vice president, global supply chain, The Estée Lauder Companies. "I am confident that she will successfully drive improvements, foster innovation and enhance integration and consistency across our complex, global manufacturing network."