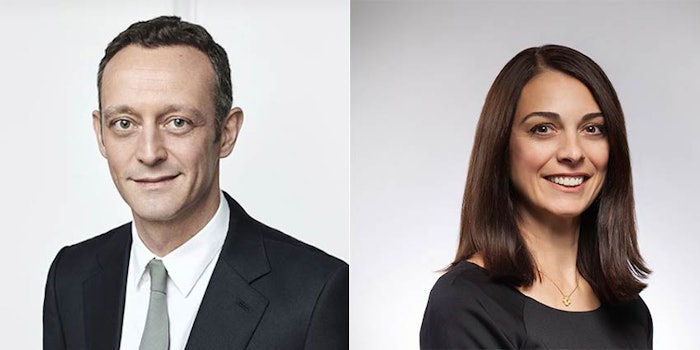 L'Oréal USA, Sally Beauty Holdings and The Neiman Marcus Groups have announced key appointments.
Stéphane Rinderknech has been named president and CEO of L'Oréal USA, executive vice president North America, effective October 1, 2019.
Rinderknech joined L'Oréal's travel retail business in the U.S. in 2001. Over the years, his roles at the company have included general manager, Lancôme, Japan; general manager, luxury, Korea; head of L'Oréal China luxury and, subsequently, consumer products; and CEO of L'Oréal China. He joined the company's executive committee in February 2018.
Pamela Kohn has joined Sally Beauty Holdings, Inc. as senior vice president, chief merchandising, effective October 1, 2019.
Kohn most recently served as executive vice president, chief merchandising and marketing officer for Dollar Tree Inc.'s Family Dollar division. She has also held various executive roles at The Fresh Market and Walmart.
"We are thrilled to have Pam lead our merchandising team and to drive our strategy forward. Pam is a seasoned, successful merchant who is passionate about the customer and who has a proven track record of delivering results," said president and CEO Chris Brickman. "She will help us continue to build our strong assortment of owned and exclusive brands that differentiate both Sally Beauty and Beauty Systems Group. Pam brings so much to the table, and I am excited to have her join our senior leadership team and help drive our transformation."
The Neiman Marcus Group has appointed Lana Todorovich to the role of president and chief marketing officer.
In her new role, Todorovich will be tasked with driving the brand's innovative merchandising offerings, a key component of its strategic plan. She will play a critical role in the company's transformation strategy.
She brings extensive merchandising leadership to the role; prior to joining Neiman Marcus Group, she served as president of North America wholesale at Ralph Lauren' president of women's apparel group at Global Brands Group; and president at Perry Ellis International.
"Lana is a great addition to our leadership team. As we build the preeminent luxury customer platform to bring seamless, personal and magical experiences to our customers, Lana's depth of experience will help elevate the Neiman Marcus brand for customers, brand partners and our associates," said Neiman Marcus Group CEO Geoffroy van Raemdonck. "Her outstanding leadership and partnership skills, as well as her proven track record, make her a perfect fit for our organization."
"I am honored to join a company with such a storied history and even brighter future. The Neiman Marcus brand has always been the pinnacle of luxury," added Todorovich. "What an exciting time to join this talented leadership team and be part of a transformation that will make us more relevant to our customers, deliver more value to our partners and provide wonderful growth opportunities for our associates."