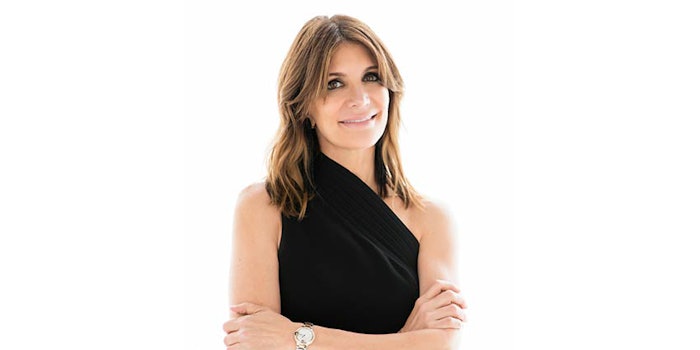 No, Unilever is not buying Drunk Elephant but Shiseido Americas Corporation is, for $845 million. The acquisition will drive Drunk Elephant products across the Americas, Europe and Asia, according to Shiseido.
Drunk Elephant founder Tiffany Masterson will serve as founding partner, chief creative officer and, now, president of the brand, reporting to Marc Rey, CEO, of Shiseido Americas and chief growth officer of Shiseido. The brand itself will operate within Shiseido Americas.
"Shiseido is a good fit for Drunk Elephant as the company has a history of nurturing brands and priming them for global expansion, while maintaining their heritage and the very essence that made them a success in the first instance, i.e. Bare Minerals, Laura Mercier," said Hannah Symons, head of beauty and personal care at Euromonitor International. "Shiseido is a skin-first company and has a world class reputation for producing high quality, effective and innovative skin care brands–Drunk Elephant fits this bill."
She continued, "Shiseido's three largest markets are Japan, China and the United States, making the company the ideal partner for a U.S.-focused brand with a proposition that resonates well with Asia's rising skintellectual and skin care-obsessed consumers. As a self-professed 'clean beauty' brand it will be interesting to see how together Drunk Elephant and Shiseido navigate the stormy sea that is the 'clean beauty' debate as consumers turn their back on 'cancel culture' and begin to take a more targeted, considered and educated approach to their skin care routines."
"We can expect further expansion of Drunk Elephant beyond its home market, notably Asia Pacific, whereby Shiseido can leverage its strong regional ties and abundance of resources," said Gabriella Beckwith, beauty analyst at Euromonitor International. "With Asia Pacific expected to be the fastest growing skin care region globally, at 4% CAGR over 2019-2023, Drunk Elephant has the opportunity to blossom as Asian consumers continue to develop a greater appetite for clean beauty."
She added, "For Shiseido, the acquisition is yet another step toward enlarging its global footprint, targeting a younger audience and expanding its scope beyond J-beauty. According to Euromonitor figures, Shiseido generated 52% of its beauty and personal care sales outside of Japan in 2013, compared to 56% in 2018."
Drunk Elephant was founded in 2012 by Masterson, who focused on quality ingredients and formulations at the dawn of the indie beauty boom. 
"I started this business as an industry outsider, and from the beginning I did things a little differently," said Masterson. "To join with a powerhouse beauty company such as Shiseido that leads the industry in innovation and global excellence is a dream come true for me and for Drunk Elephant. We share similar values, most importantly an unwavering commitment to the consumer. I chose a partner who will let the brand continue to be itself, with the same formulations and the same team."
"We are thrilled to announce the acquisition of Drunk Elephant, one of the fastest-growing prestige skincare brands in history," said Masahiko Uotani, president and CEO of Shiseido. "This transaction is squarely aligned with Shiseido's Vision 2020 goal of accelerating growth and creating value through strategic partnerships. Drunk Elephant's approach strongly resonates with its highly engaged and loyal consumers, who value the integrity and effectiveness of Drunk Elephant's formulations combined with a fun, curious approach. I am confident that under Marc Rey's leadership in the Americas and Shiseido's global platform and unique resources, we will strongly support Drunk Elephant on its ongoing growth trajectory. I am very pleased to welcome Tiffany and the Drunk Elephant team to the Shiseido Family and together, pursue our long-term mission of 'Beauty Innovations for a Better World."
"This new and incredibly exciting partnership builds on Shiseido's significant momentum and successful track record of acquiring distinctive, best-in-class brands," said Rey. "Drunk Elephant is changing the way people understand and experience beauty by offering products that are effective and clean compatible. Drunk Elephant is built on a strong brand foundation and a unique philosophy that fits perfectly with Shiseido's values and skin care heritage. Our innovative and people-first cultures are well aligned, and we share an unwavering commitment to our consumers. I also believe the brand will contribute to the business performance of Shiseido Americas. We are thrilled to welcome Tiffany and the Drunk Elephant team to the Shiseido family and I know they will feel at home from day one."