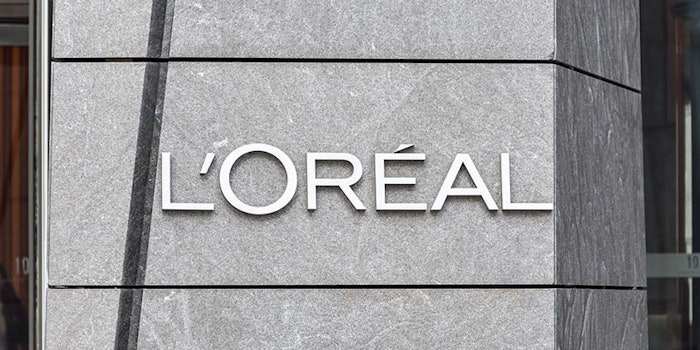 L'Oréal's Q3 2019 sales totaled 21.99 billion euros, a gain of 7.5% year-over-year in like-for-like terms and 10.7% based on reported figures. Growth was driven by the L'Oréal Luxe and Active Cosmetics Divisions, Asia Pacific, skin care, Travel Retail and e-commerce.
Less robust results were seen in the U.S. market and Consumer Products Division, while the Professional Products Division has experienced improved results.
Previously: Albea x L'Oreal Collaboration Generates Paper-like Cosmetics Tube
Highlights
L'Oréal Luxe sales totaled 2,751.9 million for the period, representing growth of 13.8%
Active Cosmetics totaled 606.4 million and a 14.2% growth rate
Professional Products grew by 3.9% in the period to 821.1 million euros
Consumer Products totaled 3,003.4 million euros, representing a growth rate of 2.7% Asia Pacific: +22.6% North America -1.3%
Further reading: 320 Million Euro Tax Charge for L'Oréal
Top Growth Drivers
Professional Products: "sustained performance" in the United States and the Asia Pacific Zone, hair care (Kérastase, the Total Results range by Matrix, hair color such as Shades EQ at Redken, as well as Inoa and Dia)
Consumer Products: L'Oréal Paris, Garnier (particularly Garnier Bio and, in Asia, Garnier Men in Southern Asia), skin care (Revitalift Filler ampoules and serum with hyaluronic acid from L'Oréal Paris, and tissue masks) makeup (Rouge Signature by L'Oréal Paris and Superstay Matte Ink by Maybelline New York), hair care (L'Oréal Paris' Elvive Dream Lenghts, Elvive Colour Protect Purple, Garnier's Hair Food, Europe and Asia "thanks in particular to the success of 3CE by Stylenanda)
L'Oréal Luxe: Skin care (Génifique by Lancôme, Calendula Serum-Infused Water Cream by Kiehl's and Helena Rubinstein), fragrances (Idôle by Lancôme and Libre by Yves Saint Laurent, La Vie est Belle and Black Opium, Sì Passione by Giorgio Armani), Asia Pacific, Travel Retail, Europe, Latin America and e-commerce.
Active Cosmetics: La Roche-Posay (Anthélios, Effaclar and Hyalu B5), SkinCeuticals (Discoloration Defense serum), CeraVe, Liftactiv and Minéral 89, Vichy
"L'Oréal achieved an excellent third quarter at +7.8% like-for-like, the highest level of growth in more than a decade, and continues to outperform the beauty market, which is still proving highly dynamic," said Jean-Paul Agon, chairman and CEO of L'Oréal.
He added, "The high growth rate was maintained in an environment which remains contrasted. All of the divisions are growing, especially L'Oréal Luxe and Active Cosmetics which are particularly dynamic.
"Performance was mixed in the Consumer Products Division with strong growth in Asia on the one hand, but on the other, a context that remains difficult in the United States, as announced. The Professional Products Division continues to improve. Across the geographic Zones, Asia Pacific maintained its powerful momentum, particularly in China, India, South-East Asia and Japan. Eastern Europe is accelerating and the improvement in Western Europe is ongoing. The Group's other powerful growth drivers—skin care , e-commerce and Travel Retail—continue to fuel performance. E-commerce posted growth of +47.5% 1, and represented 13.5% of sales. Travel Retail meanwhile grew by +20.8% 1.
Agon concluded, "Overall, L'Oréal's strong performance during the quarter and in the first nine months reinforces our confidence in the dynamism of the cosmetics market, despite a volatile and contrasted environment, and in our ability to outperform it, in order to achieve another year of growth in our sales and profit."