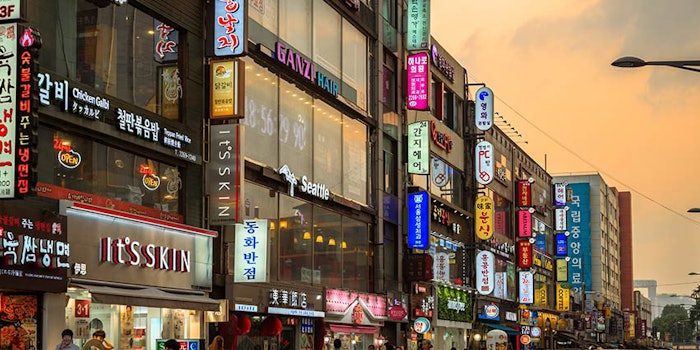 K-beauty is all the rage, so it's no surprise that MiiN Cosmetic is among the hot start-ups featured as part of "Creative Korea Roadshow K-Startup LA Demo Day 2016." The event, taking place July 29, will expose the brand to VCs, accelerators, entrepreneurs, corporate partners and other interested parties.
One of MiiN's key products is a facial mist tool that can assess how much moisture the user's skin is retaining. The mist can fill the moisturization gap and prevent wrinkles, according to the brand.
The event will include exhibitions and booths featuring 100 Korean companies in sectors such as beauty.
"Each Korean start-up will share their story, demonstrate their product and hopefully convince investors to share their vision," said Jong Kap Kim, chief executive director of organizer B2G.
The Demo Day, open to all, also includes mentorship sessions on developing products, securing customers and raising funding.
For RSVP and other inquiries, please contact ysong@born2global.com.