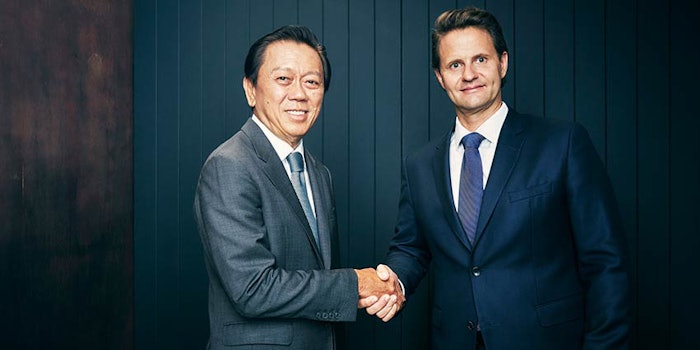 The Luxasia Group has appointed Dr. Wolfgang Baier as its group CEO; the company's owner and founder, Patrick Chong, has taken the role of chairman.
Baier, who has more than 15 years of experience across the globe, and particularly in the Asia region, brings to the table significant experience in the execution of transformation and consumer-centric processes.
The company, home to brands such as Christian Dior, Diptyque, Hermes, Make Up Forever, Strivectin, Taylor Swift and The Different Company, is focused on omnichannel growth and a refashioning of the consumer experience in Asia.
"Transformation is relevant in every sector and particularly for retail, where the digital and physical space is converging."
"Luxasia is now at important crossroads and our aim is to enhance our offerings to capitalize on market opportunities and deepen the trust with our brand owners and consumers," said Chong. "Leveraging on our reputation for making the world's biggest beauty brands available to consumers in Asia at the best price and with the best service, we intend to grow with our international partners and strengthen our core competencies to become the leading Asia consumer-centric omnichannel go-to-market partner of the beauty industry."
He continued, "Our current management is highly committed and has been playing a critical role in getting Luxasia to where it is right now. To continue to grow as market leaders, building a sustainable business is essential. Wolfgang has proven leadership capabilities, vast knowledge and skills in areas such as CRM and omnichannel retail experiences, which will strengthen Luxasia's future offerings. His track record in the logistics sector will also help strengthen Luxasia's existing partnerships. As such, it is with great optimism and excitement that we welcome Wolfgang onboard as CEO."
"Transformation is relevant in every sector and particularly for retail, where the digital and physical space is converging," said Baier. "This makes developing an omnichannel ecosystem, critical. We want to revolutionize how we serve consumers and brand partners in the beauty industry across Asia. I am excited about taking an industry leader like Luxasia to the next level and offer partners wider reach, and consumers a more fulfilling experience. Given Luxasia's global partnerships and brand relationships, developing omni-channel competencies could yield enormous benefits for both Luxasia's partners and consumers."