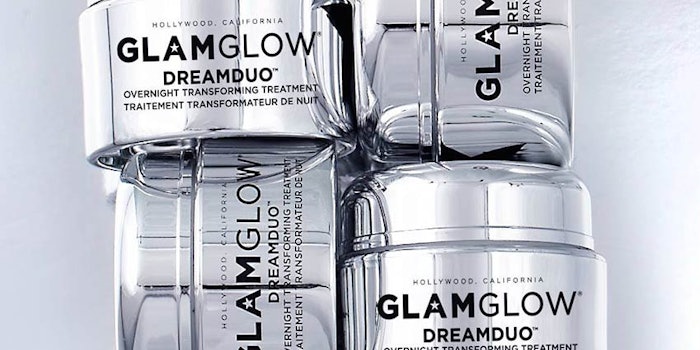 As The Estée Lauder Companies prepares Glamglow for its next phase of growth, it has announced several management changes. Effective October 15, 2016, Beth DiNardo, who previously took over Smashbox as global brand president, will add that title to Glamglow. She will continue to report directly to John Demsey, executive group president, The Estée Lauder Companies.
Paula Pontes will re-join the company in the role of senior vice president/global general manager, Glamglow, effective November 1, reporting directly to DiNardo. Pontes succeeds Reinaldo Gonzalez, whose future plans will be announced at a later.
Cofounders Shannon Dellimore and Glenn Dellimore will continue as creative directors.
According to the company, "Pontes will be responsible for continuing to build GlamGlow's global brand equity, developing and executing the brand strategy, and advancing the global business."
She will be based at the brand's Hollywood headquarters.
"Glamglow's move to become a fully integrated brand is an important milestone for Glamglow and for our company," said Demsey. "I am confident that Beth and Paula's strong leadership capabilities, experience with California-based brands and continued collaboration with Glenn, Shannon and the entire Glamglow team will help usher in the brand's next phase of growth."
The Dellimores added, "Rey has been a great partner in taking the brand to the next level. Beth and Paula are both inspiring leaders with incredible creativity and deep affinity for L.A. culture and Hollywood trends. We are thrilled to have them on board at Glamglow."