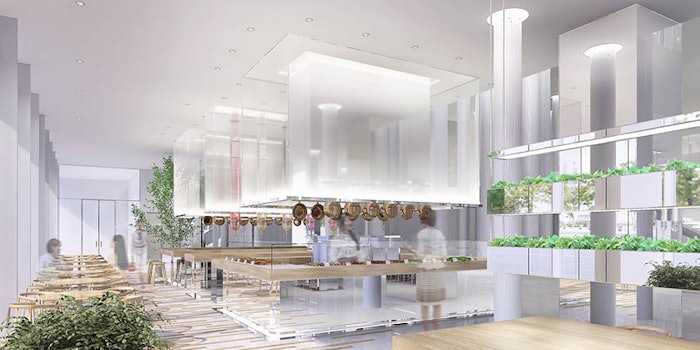 Shiseido has laid the cornerstone for its new global innovation center in Yokohama, Japan. The site includes new research facilities, an open lab for consumer collaboration, and a technical and consumer trend hub to facilitate innovation.
The site will include a co-creation are for customer collaboration, a beauty bar for product testing, an active beauty station for beauty consumers with active lifestyles, and a deli and cafe where healthy menus will be offered to inspire insights into the intersections of beauty and health/well-being. (The focus on health mirrors a larger movement in the industry toward wellness.)
The site will include a library and presentation space focused on Shiseido's history and is set to open by the end of 2018. Meanwhile, Shiseido has reopened its American innovation site and is expanding its Shanghai innovation facility.
Shiseido says its Japanese facility represents the world's largest cosmetics R&D staff.
The company has expanded its global innovation network to capture growth in cosmetics and integrate expertise from various disciplines such as skin care, as well as experts from around the globe.