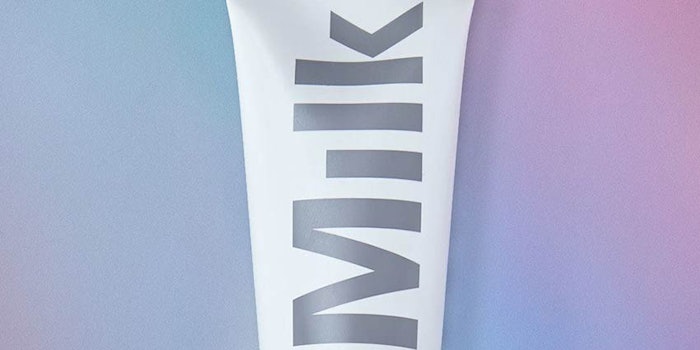 Main Post Partners, a private equity firm that previously invested in Too Faced cosmetics, has taken a minority stake in Milk Makeup, the beauty, skin care and hair care brand founded in 2015 by Mazdack Rassi, Erez Shternlicht, Moishe Mana, Dianna Ruth, Georgie Greville and Zanna Roberts Rassi. Notably, Too Faced sold to Estee Lauder for more than $1 billion, following Main Post Partners' investment.
The investment is the first outside capital for Milk and is intended to make it a global player. Milk is already distributed online and via Sephora, Urban Outfitters and Birchbox, and will quadruple its door count this year, including an expansion to Sephora Canada.
"Milk Makeup is about highlighting who you are, as opposed to covering you up," said Milk co-founder and creative director Mazdack Rassi. "Milk redefines the discovery experience for consumers who love creativity and self-expression. They are the rebels, thinkers and makers who shape our vision and bring it to life. We are grateful to our chairman Scott Sassa for shepherding our new partnership and this next phase of growth with Main Post Partners."
Rassi added, "Right now as a company we're focused on listening to and growing our community, and that means we have to scale and market. Main Post will give us the capital and confidence to do just that – they'll undoubtedly help us deliver a little piece of Milk culture to consumers everywhere as we expand across the world."
"Milk has a passionate customer base and innovative, creative DNA that will resonate worldwide," said Josh McDowell, partner of Main Post. "We are excited to partner with Rassi and his team to support this next phase of the company's growth."
"We are thrilled to have another opportunity to invest in an exciting brand with a dynamic team and exceptional retail partners," said Jeff Mills, managing partner of Main Post.