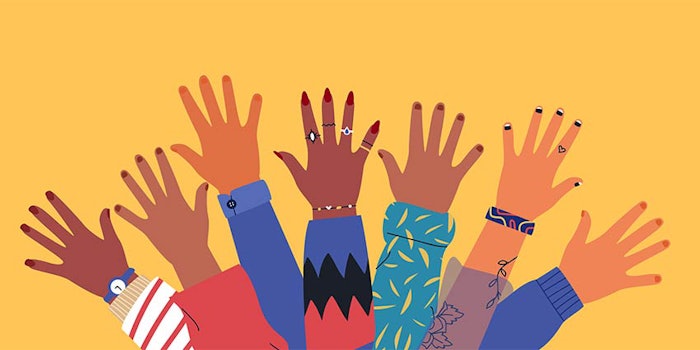 Credo Beauty has announced 13 winning founders for the first class of Credo for Change, a mentorship program designed to help facilitate aspiring Black, Indigenous and people of color (BIPOC) founders in functional areas to prepare their brands for larger distribution in retailers or online.
Related: Clean Beauty Steps Up for Black-owned Businesses 
Stroller Gang, founded by Brittany Jones

A brand dedicated to providing products in support of women through motherhood with a mission "beyond belly cream."

Shatasha, founded by Sasha Wordlaw

Hair care that targets normalizing SPF use in hair care, especially in Black and Brown communities, with SPF-infused scalp, hair and body cream.

Unconform, founded by Tanya Perkins

Plant-based beauty that doesn't conform to the traditional way of making hair and beauty products loaded with chemicals.

Doubledown Cosmetics, founded by Marvin and Kristen Speller

A clean skin care and beauty brand for all skin tones that also serves the domestic violence community through the co-founders' Domestic Violence Glam UP Program.

LAMIK Beauty, founded by Kim Roxie

LAMIK stands for Love And Makeup In Kindness and its mission is to transform the beauty industry while providing clean beauty products for women.

Strange Bird, founded by Tina Chow Rudolf

More than a skin care routine, this brand offers daily rituals for self-care. Its products blend Chinese traditions with flower and gem essences. A percentage of its proceeds also go to supporting women's mental health.

Organic Bath Co, founded by Gianne Doherty and Jay Weeks

An organic and natural bath and body line that believes in simple self-care achieved through mindfulness, peaceful thoughts and nurturing the skin.

Common Heir, founded by Angela Ubias and Cary Lin

A plastic-free skin care brand offering high impact clean beauty with a low impact on the environment.

Gloryscent, founded by Rafaela Gonzalez

A pro-melanin natural skin care brand targeting radiant skin and sun care for all colors through products that protect against environmental aggressors.

54 Thrones, founded by Christina Tegbe

A brand that creates intimidate skin care experiences based around traditional African beauty rituals.

Beija Flor Naturals, founded by Stevonne Ratliff

Natural, clean hair and skin care for kinky, coily hair and to combat hyperpigmentation. Products are inspired by botanical and Brazilian ingredients.

Laws of Nature Cosmetics, founded by Jasmine Rose

A beauty brand focused on providing Black women foundation that reflects their diverse shades and is good for their skin.

Undefined Beauty, founded by Dorian Morris

Beauty that intersects with wellness and adaptogens (like CBD) and provides performance-driven products that are sustainably and consciously sources, and never over $50.