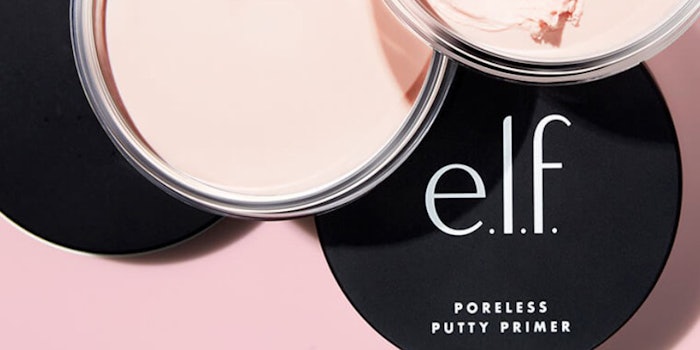 e.l.f. Beauty announced its first quarter fiscal 2021 results, along with a new lifestyle beauty brand in partnership with artist Alicia Keys that will launch in 2021.
First Quarter Fiscal 2021 Results
Net sales increased 8% for Q1 of fiscal 2021 (April-June), or $4.8 million, to $64.5 million. E-commerce partially offset lost sales in closed physical stores during lockdowns.
Gross margins reportedly increased to 67%, while it grew share in the quarter with 5.5% of the market and up 100 base points compared to last year, according to Nielsen. 
Tarang Amin, e.l.f. Beauty's chairman and chief executive officer said, "We are proud of the e.l.f. team for delivering strong results and navigating category headwinds during these unprecedented times."
Lifestyle Beauty Brand
The new line will feature skin-loving, dermatologist-developed and cruelty-free products that are said to "bring new meaning to beauty by honoring ritual in our daily life and practicing intention in every action."
"We are beyond thrilled to leverage our strengths to help realize Alicia's vision, as it not only aligns with our mission to make the best of beauty accessible, but infuses it with an even deeper dimension," said Tarang Amin, chairman and chief executive officer, e.l.f. Beauty. "As a brand builder, I'm excited and very energized about the opportunities for us to reach new audiences in creative ways and to continue to lead in category innovation."