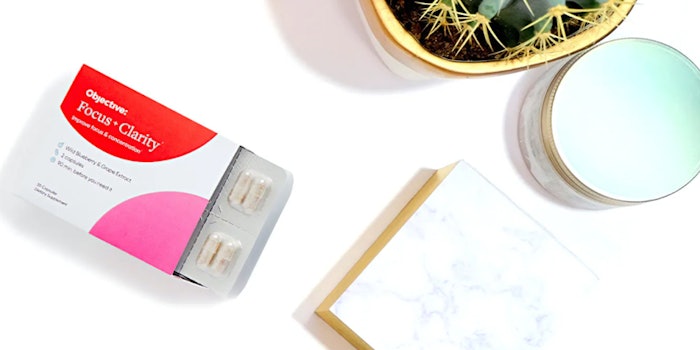 Objective Wellness has updated its logo, packaging, website and more.
Related: Paul Mitchell Announces The Hair AI Device
The biggest change occurs with the logo, which is now "Objective:" with a colon at the end to have the consumers fill in the blank with their own personal objective. 
Another update includes the packaging which is now embellished with colorful half circles and the new logo.