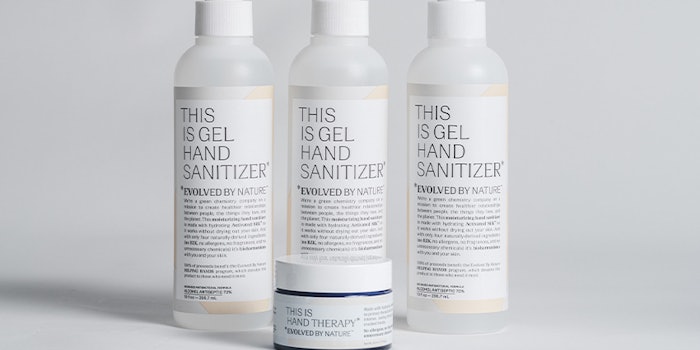 Evolved by Nature announced its new luxury line, Healthy Hands System, on QVC which debuted on October 3, 2020.
Related: On-trend Formulations: Hand Sanitizers
The line contains two products, both formulated with activated silk technology or pure silk in liquid form. The product lineup includes: This Is Gel Hand Sanitizer, a gel sanitizer with 70% alcohol and is designed to dry quick and leave no fragrance or texture behind. As well as, This Is Hand Therapy, a complement to the sanitizer. 
"People are paying more attention than ever to the ingredients in their skincare and what they are applying to their faces. We extended this idea to our hand care products, evolving hand sanitizer to feel like a luxurious serum while remaining incredibly effective, and creating a moisturizer that leaves hands feeling like they spent a day at a spa," said co-founder and COO, Rebecca Lacouture Ph.D.
Ingredients (This is Gel Hand Sanitizer): Ethyl Alcohol 70%, Activated Silk (Soluble Fibroin), Hydroxypropyl Cellulose, Purified Water USP.