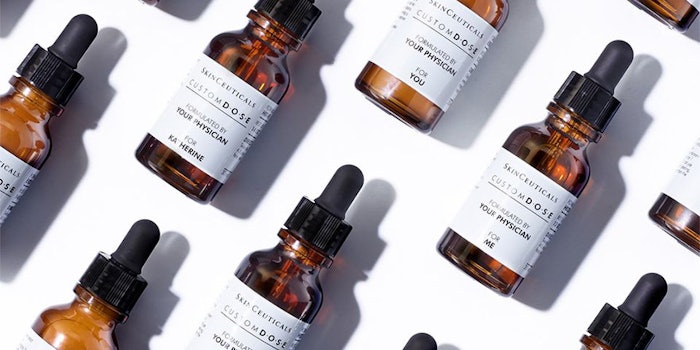 SkinCeuticals has announced the addition of azelaic acid to its Custom D.O.S.E active booster blends. 
Related: Sleepy Time Face Mask by Nügg Beauty
Azelaic acid will be available in 5% and 12% dosages for the skin care line and brings benefits such as skin color correction and skin clarity. The addition of azelaic acid provides custom D.O.S.E a total of 77 formula combinations. 
"Azelaic acid is a great addition to Custom D.O.S.E, it's a true multi-tasker," said Sarah Sawyer M.D., SkinCeuticals partner physician. "Azelaic acid can be used for gentle correction of imperfections and helps overall skin clarity and uneven skin tone."