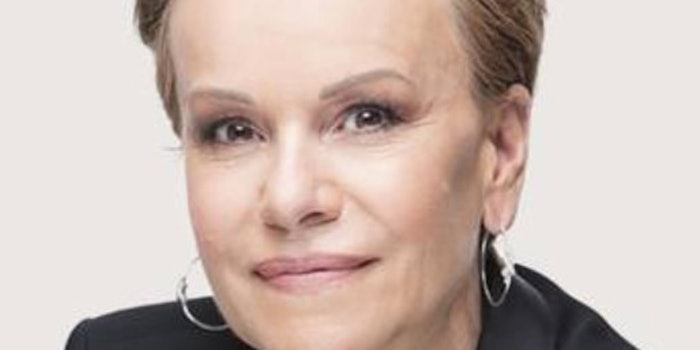 L'Oréal has appointed Barbara Lavernos as the president, research, innovation and technologies as of February 1, 2021. Lavernos is currently EVP, chief technologies & operations officer and will be succeeded in her role by Antoine Vanlaeys, according to the company.
Previously: L'Oreal & TerraCycle Offer Makeup Recycling Bins in UK Stores
Lavernos will be succeeding Laurent Attal, EVP research and innovation, who is to retire in Feburary 2021. Attal joined L'Oréal in 1986 in the active cosmetics division. He joined the executive committee in 2002 and became EVP R&I in 2010.
Jean-Paul Agon, chairman and chief executive officer, appointed Lavernos who joined L'Oréal in 1991. She became director of the Rambouillet plant in 2000 and was appointed global chief procurement officer in 2004.
She was entrusted with the general management of travel retail for the luxury division in 2012, and for the entire travel retail department in 2013. In 2014, Agon appointed her chief operations officer and a member of the group's executive committee.
According to L'Oréal, Lavernos led a transformation and modernization, "embarking all parts of the business on a digital transformation and redesigned the supply chain to increase flexibility and agility to respond to channel shifts, in particular the explosion of e-commerce."
Vanlaeys, who is the current operations director for the Asia-Pacific zone, will succeed Lavernos as chief operations officer and join the executive committee. 
He reportedly joined L'Oréal in 2002 and managed multiple responsibilities within operations. In 2011, he was appointed director of operations for L'Oréal Luxe, where he overhauled the operating model to support the growth of all brands. In 2016, he was appointed as director of operations for the Asia-Pacific region, which has since become the Group's leading geographical zone.
Vanlaeys also "orchestrated with his teams the acceleration of e-commerce in the region, particularly in China, where online sales now account for more than half of our sales."
Agon said:
I would like to thank Laurent Attal very warmly for his major contribution to the group over the years. Laurent is a visionary who has a profound impact wherever he leads, giving organizations a new strategic lease of life. I wish him much joy and happiness in his new life.
To succeed him, I have chosen a woman of conviction, who has always addressed first the Group's collective objectives, demonstrating strategic vision on the one hand and leading her team to perfect operational execution on the other. I have total confidence that Barbara Lavernos will apply again her great leadership skills and extraordinary energy to this new challenge, which is crucial for the future of L'Oréal. I am convinced that the combination of R&I and technology will enable us to invent the beauty of the future: a beauty which relies on R&I—at the historic heart of our model based on science and innovation, now allied with new opportunities offered by technology.
Antoine is an extremely versatile manager, recognized by all for his strategic vision, his drive and his very strong ability to anticipate. He is experienced in all areas of operations, in different zones and divisions. He understands the challenges of our business and will be able to provide his in-depth expertise regarding supply chain, which is one of the key challenges for the group in the future. He is a great leader, who is most legitimate and has my complete confidence to lead the 20,000 employees in operations and support the group's conquests. I am very pleased to welcome him to the executive committee.