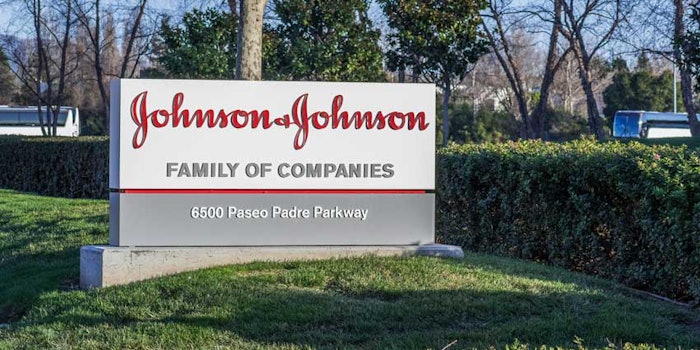 Johnson & Johnson has released its third-quarter 2020 results, which showed a sales increase of 1.7% at $2.1 billion and an adjusted operational increase of 2.0% despite an estimated negative impact of the pandemic.
Previously: Johnson & Johnson Invests in Sunday II Sunday Hair Care
According to the report, the third quarter reported sales for 2020 was $21,082 million as compared to $20,729 million in 2019, representing a 1.7% increase.
Net earnings were reported at $3,554 million in 2020 and $1,753 million in 2019. 
Consumer health worldwide operational sales, excluding the net impact of acquisitions and divestitures, increased by 3.1%, inclusive of the net negative impact of COVID-19 primarily in international over-the-counter products, according to the company. 
Sales growth was driven by U.S. growth in over-the-counter products including Listerine mouthwash in oral care products and OGX in skin health/beauty products.
Alex Gorsky, chairman and chief executive officer, said:
Our third-quarter results reflect solid performance and positive trends across Johnson & Johnson, powered by better-than-expected procedure recovery in medical devices, growth in Consumer Health, and continued strength in pharmaceuticals. I am proud of the relentless passion and credo-led commitment to patients and customers that our colleagues around the world continue to demonstrate as we boldly fight the COVID-19 pandemic.
Our world-class R&D team is working tirelessly to advance the phase 3 trials of our COVID-19 vaccine and to uphold the highest standards of transparency, safety and efficacy; while other dedicated teams provide ongoing support to hospitals and patients as they return to sites of care, and ensure patients and consumers have the medicines and products they need. This resilient mindset, combined with our strategic capabilities and execution excellence, increase our optimism for continued recovery in 2020 and strong momentum entering into 2021.