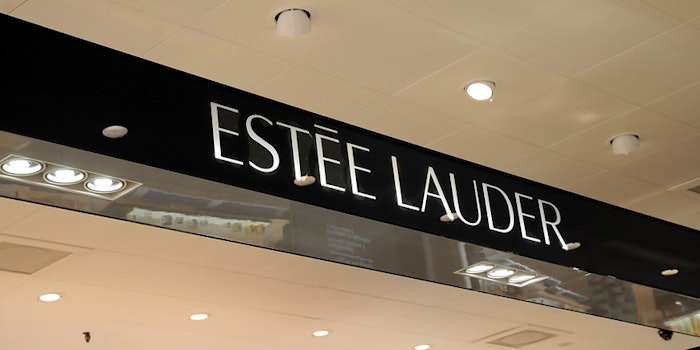 The Estée Lauder Companies and its skin care brand Origins have announced a sustainable packaging partnership with SABIC and Albéa to bring an advanced recycled tube to market using post-consumer recycled (PCR) materials in 2021. Origns will reportedly become the first global prestige beauty brand to utilize the recycling technology. 
Previously: 2020 Breast Cancer Campaign by The Estée Lauder Companies
Origins' Clear Improvement Active Charcoal Mask will be packaged in the tube composed of a circular polymer resin made using SABIC's revolutionary, certified circular polyethylene and polypropylene advanced recycling technology. Albéa will leverage its expertise in the use of recycled resins to deliver a high-performing tube experience. 
According to the companies, through the use of this innovative recycling technology, Origins, The Estée Lauder Companies, SABIC and Albéa are helping to drive innovation across the value chain toward the goal of a circular plastic economy.
This strategic partnership aligns with The Estée Lauder Companies' sustainable packaging goals, which includes increasing the amount of PCR material in its packaging by up to 50% by 2025, and will further Origins efforts to ensure that at least 80% of the brand's packaging by weight is recyclable, refillable, reusable, recycled or recoverable by 2023.
"Respect for the well-being of your skin and our planet is ingrained into our brand's DNA," says Francesca Damato, Origins vice president global marketing and product development. "It guides our actions and is reflected in our Origins offerings which is why we're excited to partner with SABIC and Albéa to provide our consumers with a safe, high-quality and responsible packaging solution that helps reduce our impact on the environment. Together, we have an exciting opportunity to define how the prestige beauty industry can create sustainable, attractive packaging solutions that please both consumer and the planet. This is a significant first step in the transition towards a circular economy, helping to close the loop on plastic waste."
Sushil Iyer, vice president, global packaging,says: "The Estée Lauder Companies. "At The Estée Lauder Companies, we approach sustainable design options for our prestige and luxury packaging with a spirit of collaboration. To further our focus on reducing the potential environmental impacts of a package across its lifecycle, we are proud to partner with SABIC and Albéa on Origins industry-first sustainable packaging innovation. Exploring the uses of advanced recycled PCR has incredible potential to help drive the achievement of our sustainable packaging goals, and we are excited to bring this product to market."
Mark Vester, circular economy leader at SABIC, says: "The new Origins packaging is the result of true collaboration and innovation, and another step closer to closing the loop on used plastics. We are committed to collaborating with partners across the value chain to work towards a more sustainable, circular future."
"Albéa has been at the forefront of sustainable development in packaging for many years and was the first beauty packaging company to commit to making their solutions 100% circular by 2025," says Stéphane Barlet, VP of sales, Albéa Americas. "This breakthrough with Origins, The Estée Lauder Companies and SABIC is an industry first – paving the way for the use of advanced recycled, post-consumer waste into prestige beauty packaging thanks to an innovative source of high-quality resins. This co-development also highlights the importance of partnership and audacity across the value-chain, which is crucial to accelerate the transition to recyclable and reusable packaging."