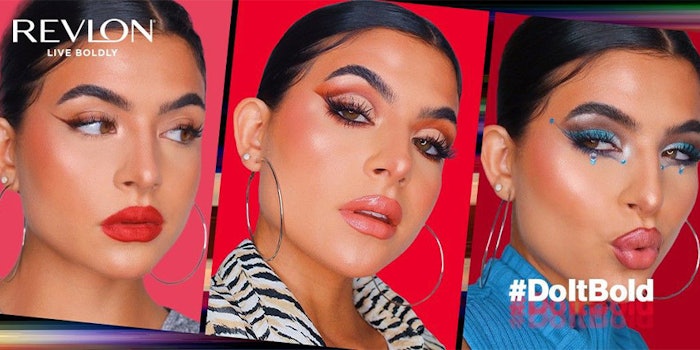 Revlon launched the #DoItBold Tik Tok challenge that took place from October 16-18, 2020. 
Related: Revlon to Host Virtual Hair Event
The challenge had participants show how they "Live Boldly" and express themselves through makeup, fashion, dance, comedy, skateboarding, etc.
Tik Tok influencers such as Loren Gray, Abby Roberts, Seth O'Brien, and MicahCow participated in the challenge.
The results from the three day challenge include 1 billion views in two days and 2 billion views in three days.
The challenge had the highest three-day view count out of any tracked 2020 Movers+Shakers hashtag challenge as well as highest three-day song creates out of any 2020 Movers+Shakers tracked hashtag challenge for a makeup brand. 
It received around 15%-20% influencer engagement, with @abbyrartistry having the highest of 24.5%.
As of October 19, 2020 at 12 pm Revlon gained 30,000 followers and 390,000 likes on @Revlon. There were 3,800 songs created and a total of 2.4 billion views.