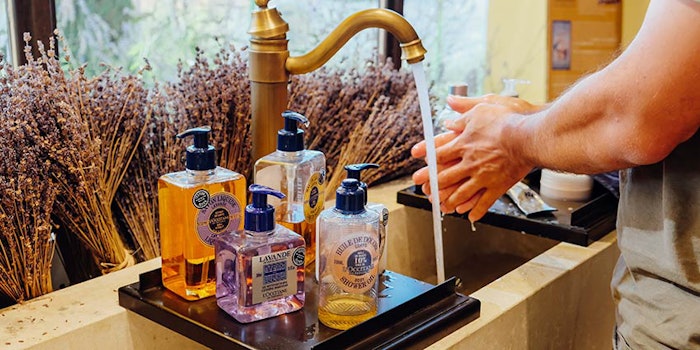 L'Occitane International has announced Q2 sales for the fiscal 2021 period ending September 30, 2020, which declined 4.5%, compared to a 22.2% drop in Q1. Net sales in the first half of the year totaled €616.6 million, representing a drop of 13.1% at constant exchange rates.
Meanwhile, Q2 sales in China, Taiwan and Russia are up 35.4%, 18.8% and 11.9%, respectively. Q2 growth was also aided by store reopenings in Europe and the Americas. Travel retail has also recovered somewhat in Asia, per L'Occitane.
For the first half of fiscal 2021, China, Korea and Taiwan achieved growth of 30.5%, 37.4% and 15.3%, respectively.
For the first half of fiscal 2021, online sales have skyrocketed 80.8%, comprising 40.7% of total net sales.
L'Occitane en Provence experienced a Q1 sales decline of 25.7% and a much narrower drop of 4.1% in FY2021 Q2, signalling improvements seen across brands. Elemis' sales decrease was 15.7% in Q2, while LimeLife grew 17.6% in Q2. Erborian, meanwhile, grew 29.3% in Q2.
Reinold Geiger, chairman and CEO of L'Occitane, said:
We are pleased to see significant recovery across all our brands and geographies. The biggest star remains our online channels, supported by many digital initiatives such as social selling and livestreaming. This supported our decision to launch Elemis digital-first in various markets around the world, which, at this early stage, have shown encouraging performance."
Yet, we must continue to adapt, to accelerate transformations and to seek ways to cut costs and streamline operations. We recently began a reorganization process to be more efficient and flexible. At the same time, we will continue to prioritize current areas of growth, particularly our online channels and key growth markets, through targeted investments and an omni-channel approach. We are confident our brands and teams will continue to prove their resilience and weather the ongoing crisis.