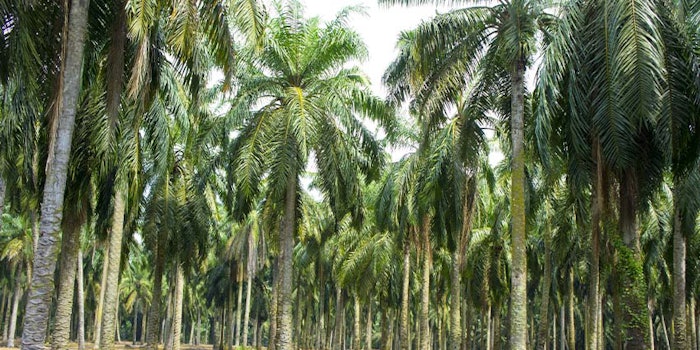 BASF has released the fourteenth edition of its Palm Progress Report, featuring figures for 2019 that show its progress toward reaching its 2020 Palm Commitment. 
Related: BASF Appoints Marko Grozdanovic Head of Personal Care Europe
One of BASF's key renewable raw materials is palm kernel oil and its primary derivatives, which are mainly used to produce ingredients for the cosmetics, detergent and cleaner industries, as well as in human nutrition. 
The report details the company's progress reaching its Palm Commitment: procuring all oils from RSPO-certified sources by 2020. Last year, BASF purchased 140,400 metric tons of certified sustainable palm kernel oil, representing around 83.5% of the company's total volume, an increase of almost 14% compared to 2018.
In addition, BASF achieved traceability for 90% of its global palm footprint of 382,000 metric tons back to the oil mill level in 2019.
In June, 2020, BASF also introduced its Forest Protection Policy. The company focuses on raw materials supply chains, own operations, as well as products in the combat against further deforestation.