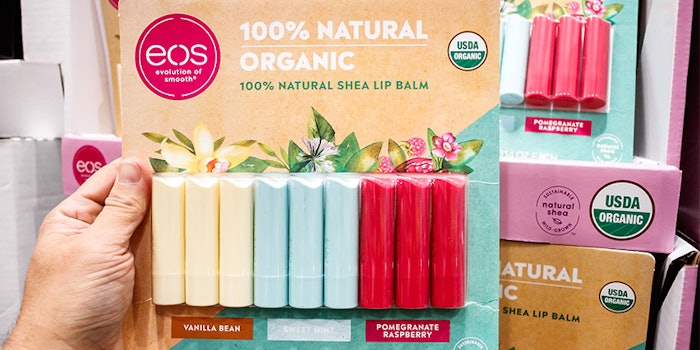 Eos has announced that its products have received the Leaping Bunny Certification from the Coalition for Consumer Information on Cosmetics (CCIC).
Related: Exhale, Chill, Boost and Dream with Eos Lip Balms
The Leaping Bunny Certification confirms that Eos products and ingredients are not tested on animals by Eos or its suppliers.
Eos chief marketing officer, Soyoung Kang said, "At eos, our brand purpose is to make everyday routines more awesome, so there is no room for animal cruelty in any form. Throughout our history, we've never tested any products or ingredients on animals, and now that we have officially completed the Leaping Bunny certification process, we are proud to join a prestigious list of beauty companies who also share these values."
Kim Paschen, program manager for Leaping Bunny said, "We are so excited to award our Leaping Bunny certification to eos. As a well-known innovator in the beauty industry, we are happy to see them making the commitment to being cruelty-free. Shoppers can be confident they are purchasing from a brand that not only delivers great products, but has taken further steps to formalize its commitment to no animal testing."