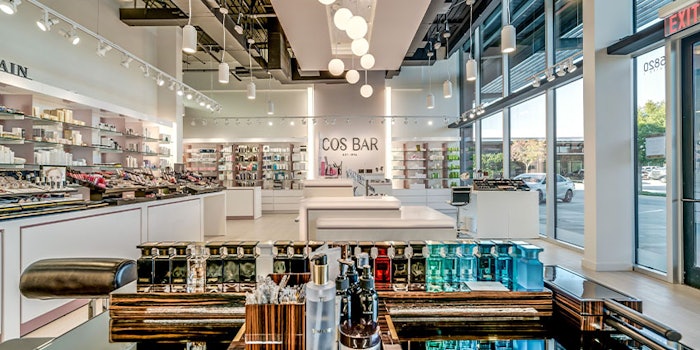 Salesfloor, the mobile application designed for store associates, has announced it has entered into a multi-year partnership with Cos Bar, a multi-brand beauty retailer.
Related: Elemis Partners with School House for Store Openings
Through Salesfoor, Cos Bar's online customers can communicate virtually with beauty specialists via live chat, video, text messaging and e-mail to receive a beauty consultation or get questions answered.
Beauty specialists can also sell to online customers by sending purchasable product images or links across digital communication channels, including social media.
Online customers can even request a virtual or in-store appointment, and beauty specialists can create, manage and tailor appointments and events for customers.
The retailer has launched the platform in all its stores across North America.
Oliver Garfield, CEO at Cos Bar, said, "One of the key differentiators for Cos Bar is the level of service we provide our customers, and it has been an important factor in our growth. Our partnership with Salesfloor extends the personalized experience of our beauty experts to digital channels and allows our beauty specialists to build and nurture one-to-one relationships with their customers."
Christina Estrada, VP of operations at Cos Bar, said, "This partnership enables us to provide our customers with a seamless experience across channels while allowing customers to access a beauty specialist for personalized service at any time. This is a win-win situation for us and our customers, especially during a pandemic year. We see Salesfloor as a great way to align with customers' new way of shopping."
Oscar Sachs, CEO at Salesfloor, said, "Salesfloor is recognized for being the leading solution for retailers looking to combine omnichannel selling and service throughout the customer's omnichannel journey. Beauty is a key growth area in our business, and more and more beauty brands are choosing Salesfloor to provide appointments, virtual selling and clienteling in a single, easy-to use application. It's an honor to have been selected by Cos Bar as its clienteling solution provider and we are thrilled to be empowering their Beauty Specialists to personalize customer experiences, both online and offline."