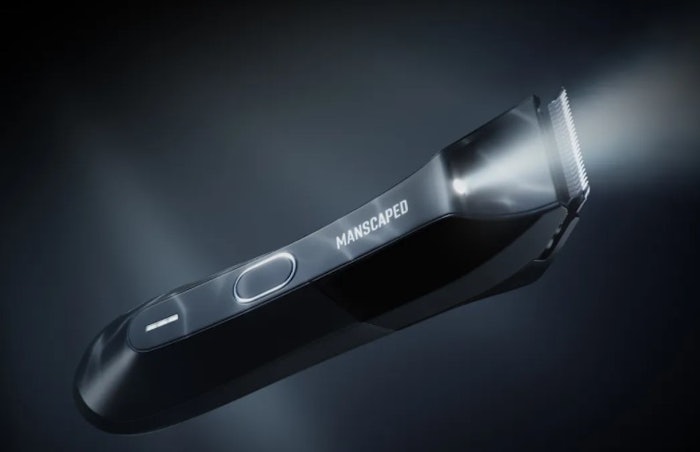 Manscaped has announced that it will become a public company under an agreement with Bright Lights Acquisition Corp., a publicly traded special purpose acquisition company, or SPAC. The company will be renamed Manscaped Holdings, Inc. and will be listed on the Nasdaq under the new ticker symbol "MANS." 
The combined company will be led by Paul Tran, founder and CEO of Manscaped.
The business combination implies an enterprise valuation for Manscaped of $1 billion, or approximately 2.6x 2022 revenue.
The transaction will provide $305 million in gross proceeds to the company, assuming no redemption by Bright Lights shareholders, including a $75 million fully committed common stock PIPE at $9.20 per share from investors.
The transaction is expected to close in the first quarter of 2022.
Tran said: "Manscaped was founded on delivering much-needed grooming solutions for men but has since catapulted into a full lifestyle brand with a multigenerational cult following. We're innovating beyond the groin with a robust product roadmap that will continue to revolutionize the industry by addressing all of men's self-care needs. This further establishes our status as a defining men's lifestyle brand – and one that is already admired by millions of lifelong fans worldwide."
Tran added, "The process of going public is a crucial milestone in our journey. The capital raised in this transaction will drive our ability to serve more men in more markets around the world, while also allowing us to grow the Manscaped routine into additional personal care and lifestyle product spaces. We are excited to be working with Bright Lights, and gratified that our customers can now be owners of the company and more deeply invested in our business."
Kevin Datoo, president of Manscaped, said: "We see a tremendous global market opportunity in front of us driven by the exponential growth of this new, but immense segment. We have proven ourselves as the market leader and creator of the below-the-waist care category and are excited to continue to evolve our offerings into the leading lifestyle brand for men's self-care."