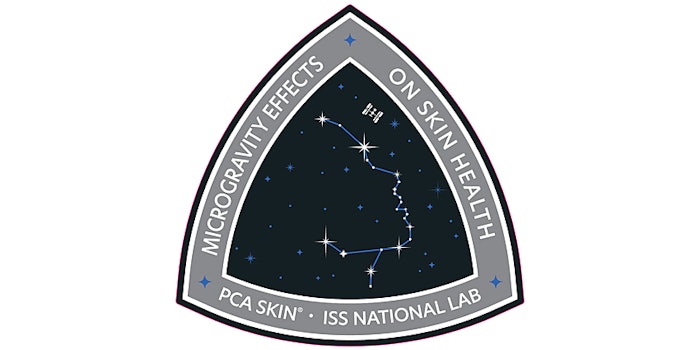 PCA Skin has announced plans to send a private sector skin health experiment to the International Space Station (ISS), the first of its kind, according to the company. The experiment, sponsored by ISS National Lab, will explore the effects of microgravity on skin-related genes as the biomarkers used to evaluate overall skin health to guide future product innovations and technologies.
Related: Estée Lauder x International Space Station Sustainable R&D Project
PCA Skin's experiment will travel to the ISS aboard Northrop Grumman's 17th commercial resupply services mission from NASA's Wallops Flight Facility in Virginia.
The samples will be exposed to the microgravity environment aboard the ISS for a set number of days and then frozen until they are returned to Earth. Once the samples return, the findings will be compared to those observed in matching control experiments conducted on the ground.
Colgate-Palmolive scientists partnered with BioServe Space Technologies to conduct the experiment. It is Colgate-Palmolive's second research project to be conducted in collaboration with the ISS National Lab.
Lia Arvanitidou, global technology and design vice president for Colgate-Palmolive's skin health businesses, said, "We are committed to exploring new pathways to innovation that help our customers feel their best. We are confident that our collaboration with the ISS National Lab will give us valuable insights to inform our work as a result-driven, professional-grade skincare company deeply rooted in science and skin health."
Arvanitidou continued, "We know from historical data that space travel and lengthy exposure to microgravity have profound effects on the skin. Astronauts in space experience thinning, dry skin that is susceptible to cuts. While these changes are comparable to those observed during the normal aging process on Earth, it appears that they are accelerated in microgravity. Through this exciting endeavor, we'll be able to gather new data on the skin health biomarkers behind those changes - data which will be available faster than it would be on Earth."