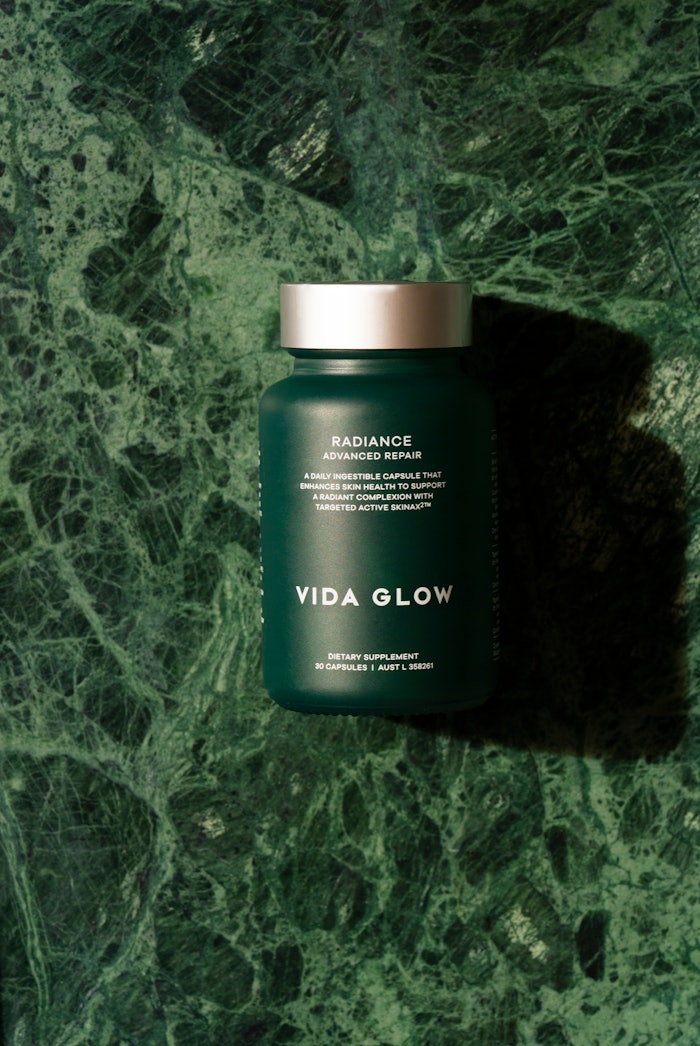 Vida Glow, an Australian ingestible beauty brand, has launched in the United States.
The brand was founded by Anna Lahey in 2014.
Vida Glow will be available at Revolve, Shen Beauty and Carbon Beauty.
Its hero product, Vida Glow Natural Marine Collagen, is a hydrolyzed collagen peptide powder supplement made from sustainably sourced fish skin that provides essential micronutrients to stimulate collagen production. 
Products launching March 2022:
Vida Glow Anti-G-Ox:

 a daily antioxidant powder that defends skin against premature aging caused by inflammation and oxidative stress.
 

Vida Glow Radiance:

 a targeted once daily capsule that increases luminosity and reduces pigmentation.