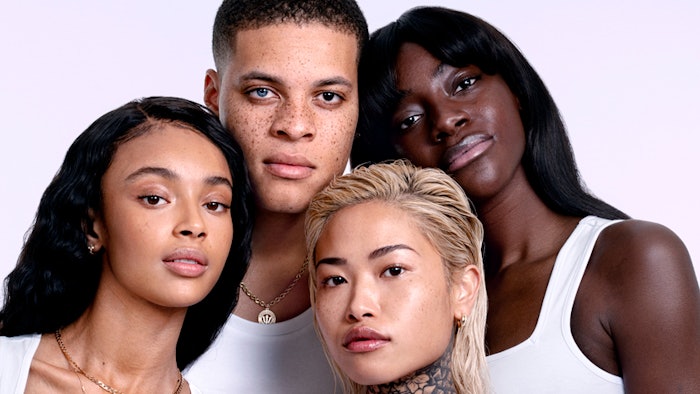 Skin Proud has announced a partnership with mental health writer Bunny Michael and the Sad Girls Club charity on a Twitter chatbot that promotes positivity, self-care and skin happiness.
The Twitter bot will spend two weeks targeting any Twitter posts that use negative words about skin care and skin stress to provide tips and advice from its two partnering mental health advocates.
The advice will range from how to detox the skin and mind to unplugging from social media and focusing on recharging the mind.
Related: Skin Proud Launches #skinsistency Campaign
Sad Girls Club, founded by Elyse Fox, is a global charity that aims to remove the stigma integrated into mental health, provide mental health services to those who do not have access to therapy and treatment and create real life space for young people to know they are not alone. Skin Proud will be donating 10% of online sales in May to the Sad Girls Club.
To alleviate stress and mental, physical and emotional exhaustion, Skin Proud recommends three of its products:
Unplug Detox Face Mask purifies the skin and unclogs pores. Formulated with sebum absorbing white clay, amino acids and a free-radical fighting active, this mask is designed to detox the skin while hydrating sesame oil balances.
Recharge Serum recharges and renews skin with 0.5% retinol serum. Designed to be used at night, this lightweight serum blends hyaluronic acid, rosehip oil and retinol to help even skin tone and promote cell renewal, while gently removing dead skin cells.
Sleep Hero is a 2-in-1 face mask that helps provide moisture to the skin. It is formulated with free radical blasting and hydrating raspberry extract and niacinamide.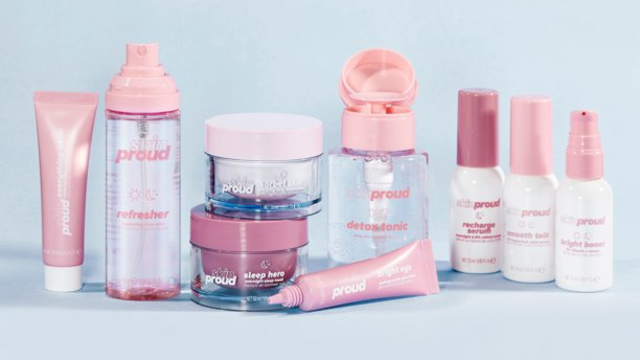 Skin Proud's portfolio of products
Nora Zukauskaite, global marketing director for Skin Proud, said, "We are so proud to be providing this chatbot to Twitter users. Social media can be a lonely place that sometimes has a negative impact so by introducing our chatbot we can take the negative and spin it to be positive and encourage users to take the time to check in with themselves. At Skin Proud, we know how important mental health is and how it can impact your overall wellness and skin and that is why we are thrilled to be working with the Sad Girls Club to provide spaces online and in person for people to interact and know they are not alone."
Fox said, "We're honored to be included in such an important and timely campaign. At Sad Girls Club, we work to create supportive digital communities for millennial and Gen Z women and girls worldwide. Working with Skin Proud gives us yet another opportunity to shift the conversation and further destigmatize mental wellness online."