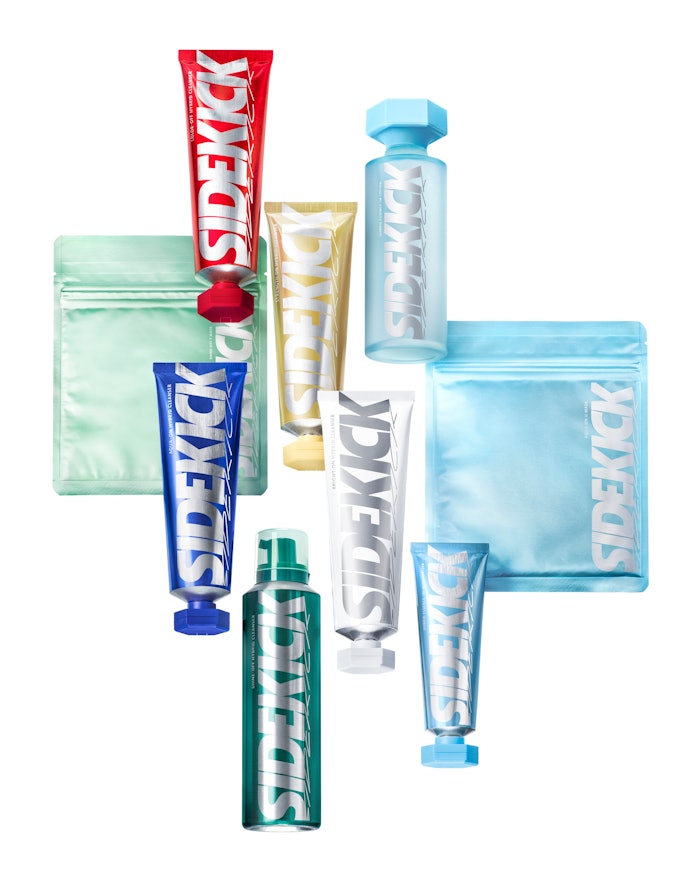 Shiseido has launched Sidekick, a skin care brand that focuses on Gen Z men's skin concerns. 
With the launch of Sidekick, Shiseido will focus on China where the men's cosmetics market is booming and will target mainly the Gen Z market, which has a particularly high growth rate.
The products will be available from June 1, 2022 in Japan through Shiseido Beauty Square, a hands-on communication spot where people can discover, play and share Shiseido's beauty products and services, and from July 1, 2022 in China, mainly through e-commerce channels.
The skin care products are with naturally derived ingredients with "advanced technologies." They not only address the specific skin problems of Gen Z men, such as oily skin and dry skin, but also support the skin's moisture barrier function with each use, creating a skin environment that is more resilient.
Products in the line include:
Aqua-On Hybrid Cleanser
Bright-On Hybrid Cleanser
Shine-Off Hybrid Cleanser
Strength-On Hybrid Cleanser
Color-Off Hybrid Cleanser
Hybrid Essence-In Lotion
Hybrid Essence-In Moisturizer
Hybrid TU Double Mask