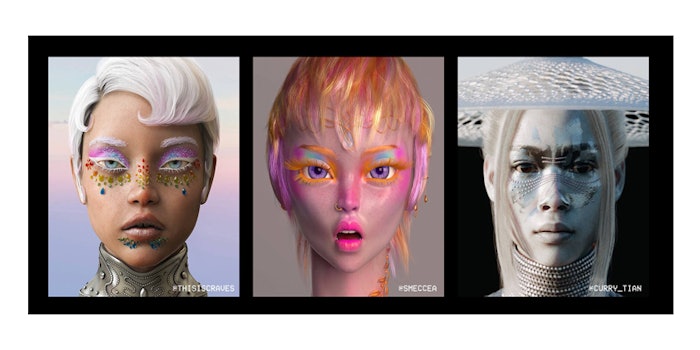 Courtesy of GORJS Community Members
NYX Professional Makeup has organized to launch the first beauty Decentralized Autonomous Organization (DAO), GORJS, a community-led artist collective.
GORJS will serve as a launchpad for 3D artists to increase the use of digital makeup and its perception the metaverse. 
In the first phase of the GORJS launch, NYX Professional Makeup will join forces with three 3D artist creators: Craves (18.1K followers), Shams Meccea (54.2K followers) and Curry Tian (16.9K followers).
These are three 3D creators who support the brand's values of diversity, inclusivity and accessibility in Web3. 
NYX Professional Makeup will continue to develop the new DAO ecosystem, to make it available for aspiring users to join,  increasing the community by building the creator pool.
With the launch of GORJS, NYX Professional Makeup seeks to empower the established and aspiring 3D artist community through tokenization, but also enable community members to help define the future of beauty in a virtually uncharted space.
The launch timing is yet to be announced.