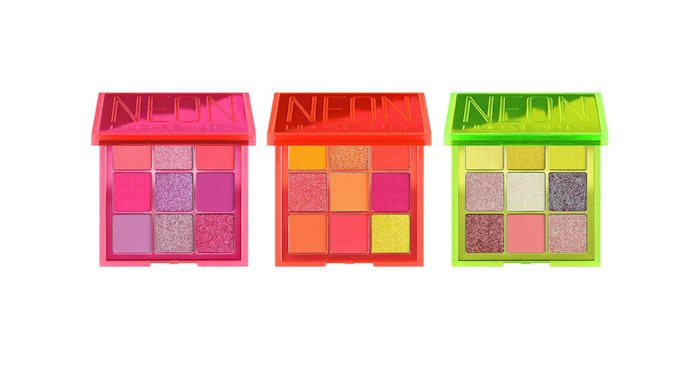 A proposed settlement has been reached in a class action lawsuit alleging that Huda Beauty sold its Neon Obsessions makeup palettes with chemicals that are harmful to human eyes. 
According to Law360, a California federal judge has given final approval to a $1.9 million settlement to resolve the claims. A U.S. district judge also approved $1.2 million in fees for attorneys representing the class. 
Huda Beauty denies the plaintiffs' claims, denies any wrongdoing and asserts that the products are safe and effective. The court has not decided whether Huda Beauty did anything wrong. 
Settlement class members who submit a valid claim form and either received a direct notice or provide proof of purchase shall be eligible for a payment of $29.00 for each product, up to a maximum of three products, for a maximum total payment to each settlement class member of $87.00.
In the event that Huda Beauty reintroduces the products (as previously formulated), Huda Beauty agrees it will include a disclosure visible on the rear panel of the U.S. product packaging, its U.S. website, and U.S.-facing marketing and advertising (including any third-party retailers) where the products are shown being used around the eye, which states: "*WARNING for U.S. Customers: may contain color additives that are not approved by the F.D.A. for use in the eye area" or similar language, to the extent consistent with current regulatory guidance in the United States.