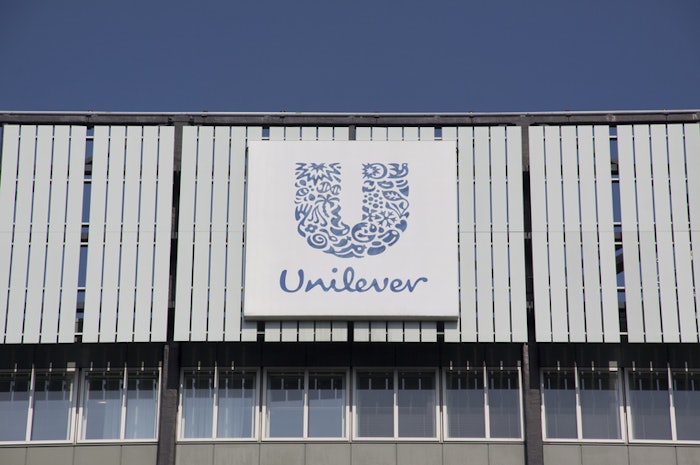 Unilever raised its sales forecast for the full year after sales grew in the first half of 2022, driven in part by price increases and strong sales growth in its beauty and personal care division.
Sales at the consumer packaged goods giant increased 8.1%, but it was forced to hike prices 11.2% in the second quarter to mitigate costs associated with inflation. Despite passing on costs to consumers, operating margins dropped to 17%, a decline of 1.8%.
However, Unilever has raised its sales guidance. The company previously forecasted sales would be in the range of 4.5% to 6.5%, but now expects full-year sales to be above that range.
The sales in Unilever's beauty and personal care division grew 7.5%. The company credits the growth mainly to increasing prices across categories and continued strong growth in the prestige beauty category and health and well-being category, which is Unilever's vitamins, minerals and supplements business.
Unilever's prestige beauty category continued its double-digit growth momentum with Tatcha successfully launching in the United Kingdom and expanding premium channels in China.
Deodorants also delivered double-digit growth, thanks to premiumization and innovations, including the Rexona technology that provides 72-hour odor protection.
Unilever's skin care division only grew in the low single digits, buoyed by its strong performance last year and the growth of Pond's in India partially offsetting declines in China.
The skin cleansing category returned to strong growth, with Dove landing strong pricing and flat volume supported by the launch of premium innovations in North America.
Hair care sales grew mid-single digits. Sakes were driven by growth in India and North America, which helped offset declines in North Asia and Europe.
A strong performance in Indonesia with modest growth elsewhere helped to boost oral care sales to mid-single-digit growth.
"Unilever has delivered a first-half performance, which builds on our momentum of 2021, despite the challenges of high inflation and slower global growth," said CEO Alan Jope.