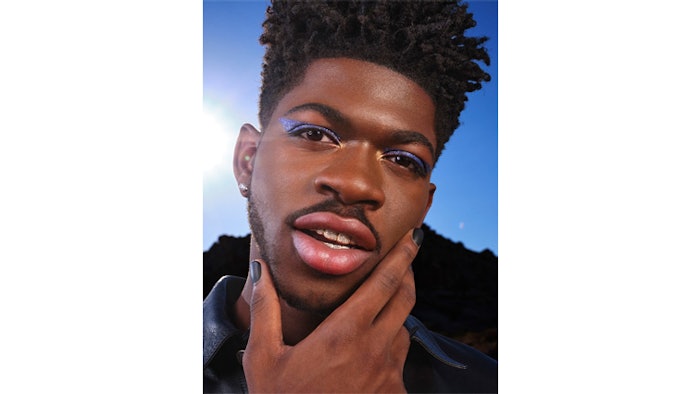 Retrieved from Yves Saint Laurent Beauté Press Release
Yves Saint Laurent Beauté has announced rapper, singer and songwriter Lil Nas X as its latest U.S. ambassador. The artist will include unreleased music in his campaign for the brand.
Related: M.A.C. Cosmetics Announces Saweetie as Brand Ambassador
As part of his role Lil Nas X will be featured in a campaign, supporting the latest YSL Beauté makeup and the brand's men's fragrance bestseller, Y.
The campaign's focus is the premiere of YSL Beauté's latest lip color, Rouge Pur Couture: The Bold. This new high-pigment lipstick pushes color, shine and comfortability to the max, per the brand.
"Lil Nas X embodies YSL Beauté's vision for the future of the beauty industry: boundary-breaking, unique, unapologetic, bold" said Laetitia Raoust, YSL Beauté U.S. general manager. "The synergies between the brand and Lil Nas X's unwavering passion for individuality are the inspiration behind this partnership with the hope it empowers the next generation of beauty."
"The partnership with YSL Beauté is one of the most thoughtful and impactful collaborations we've orchestrated," said Jennifer Frommer, SVP, partnerships and commercial licensing at Columbia Records. "Like Lil Nas X, the campaign is brave, it challenges the status quo and reminds us to keep pushing the boundaries of identity."
"It's been a lot of fun working on this campaign with YSL Beauté–they're such an iconic brand, and I'm happy to be a part of something so unique and groundbreaking in the beauty world," said Lil Nas X. "Shout out to YSL for embracing me and my campness and for inspiring change for the next generation of beauty."